Discover Provence's 'golden triangle'
The Camargue is one of Europe's greatest wetlands, ranked number seven in the top birding sites of Europe, and famous for its herds of white horses, black bulls and lagoons awash with the dazzling pink of Greater Flamingos in their thousands, making a spectacularly memorable show. The reedbeds should provide sightings of Moustached Warbler, as well as Bearded and Penduline Tits, and we can look out for an interesting mix of winter visitors such as Ferruginous Duck, Hen Harrier, Merlin, Crane, Spoonbill, Little Stint, Water Pipit, and even Pine Bunting and White-tailed and Greater Spotted Eagles from the east, as well as residents such as Black-necked Grebe, Great White and Cattle Egrets, White Stork, Red-crested Pochard, Marsh Harrier, Red Kite, Black-winged Stilt, Kentish Plover, Glossy Ibis, Yellow-legged and Slender-billed Gulls and Cetti's and Fan-tailed Warblers.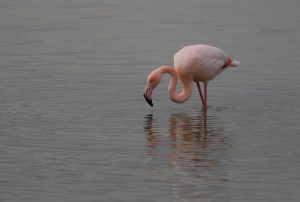 Not far away from this wet wilderness is the arid stony plain of La Crau, an area of steppe, unique in France, and more reminiscent of southern Spain, with exciting birds to match like Pin-tailed Sandgrouse, which occur nowhere else in France, alongside Stone Curlew, Little Owl, Woodlark, Crested and Calandra Larks, Southern Grey Shrike and Cirl Bunting, not to mention Little Bustards which gather in impressive flocks at this time of year.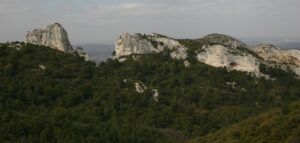 To complete the 'golden triangle', we shall make sorties into the beautiful and rugged white limestone massif of Les Alpilles, hoping to rendezvous with specialities like the rare Bonelli's Eagle, plus Crag Martin, Black Redstart, Blue Rock Trush, Dartford and Sardinian Warblers, Firecrest, Crested Tit, Serin and Rock Bunting. Around the picture postcard village of Les Baux de provence, we may come face to face with very confiding Alpine Accentors, and shall make a special effort for the magnificent Eagle Owl, known locally as 'Le Grand – duc', as well as for the charismatic Wallcreeper, which is a regular winter visitor here.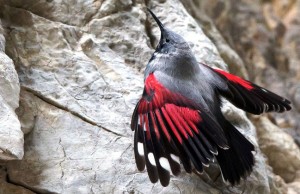 We shall be based at the lovely Villa Regalido, in the nearby village of Fontvieille, with excellent reviews on Trip Advisor, and well located within this wonderfully varied triangle of bird life, so we should end up with a very impressive bird list, without too much hard work.
Cost £1050 The group size is limited, and the hotel is very popular, so please be sure to book as soon as possible to secure your place(s).
What the price includes:
Return transport from the Nottingham area to Heathrow by people carrier, return flights from Heathrow to Marseille with British Airways (to be confirmed), all transport in France, five nights' half board en-suite accommodation, reserve entry fees, bird checklist and the services of your guide.
Deposit £400
Single supplement: £350