Expect staggering numbers of birds, with the bonus of regularly occurring rarities at this exciting time.
The Dutch coast attracts literally millions of wildfowl and waders and is therefore ranked number 11 in the top thirty birding sites of Europe, and Texel is in the 'thick of it'. Texel is the largest and most southerly of the Frisian island chain, where a variety of habitats located beside the nutrient rich Wadden Sea on the northwest Europe migration route makes it an exceptional 'hotspot' for birds, and the 'home' of the Dutch Birding Weekend. With over 370 species recorded, of which around 30% are vagrants, 70 species are possible in a day, and our visit at the peak of the migration season, with lingering winter visitors, may well break the 100 barrier by the end of the trip! Dutch birding is very well organized, with a first class system for sharing news of rarities, which helped us on our 2016, 2017, 2019 and 2022 Dutch trips to find Lesser Scaup, Ring-necked Duck, Bufflehead, Dotterel, Terek Sandpiper, Wilson's Phalarope, White-winged Black Tern, Red-rumped Swallow and even Siberian Rubythroat! So, who knows what we might find this time…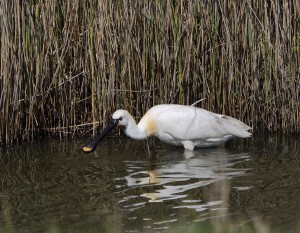 Our base for four nights is the three-star Prins Hendrik Hotel, a stylish Victorian hunting lodge in a rural setting next to the Wadden Sea and the aptly named Utopia nature reserve. The hotel combines an authentic atmosphere with modern facilities, and the restaurant serves delicious traditional meals using local produce, earning excellent reviews on Trip Advisor. Icterine Warbler sings in the hotel grounds, House Martins nest under the eaves and the nearby bulbfields are ablaze with colour at this special time.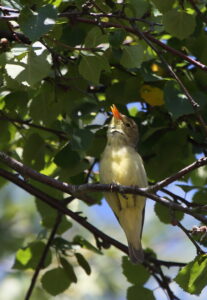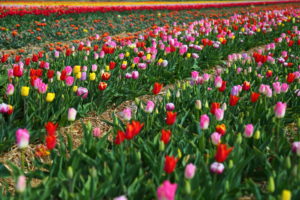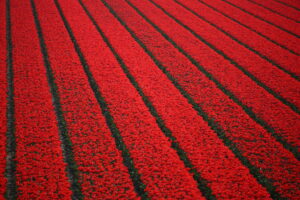 We have the luxury of four full days to explore the many habitats of Texel, which include woodland, farmland, heathland, marshes, wet meadows, freshwater pools, brackish lagoons, sand dunes and seashore. No wonder there is such varied bird life here. The thousands of waterbirds include Brent Geese, Eider, Garganey, Slavonian Grebe, Spoonbill, Bittern, Avocet, Spotted Redshank, Whimbrel, Curlew Sandpiper, both Godwits in rusty-red breeding plumage, and Ruff with developing breeding plumes, plus Water Rail, Mediterranean Gull and Common, Arctic, Sandwich, Little and Black Terns. Marsh and Hen Harriers are both fairly common, while Hobby, Merlin, Peregrine, Sparrowhawk and Short-eared Owl are also possible. Residents such as Woodlark, Bearded Tit and Short-toed Treecreeper will be joined by newly arrived summer visitors such as Turtle Dove, Cuckoo, blue-headed Yellow Wagtail, Nightingale, Bluethroat, Spotted Flycatcher and Grasshopper, Marsh and Icterine Warblers, while Wryneck, Redstart, Whinchat and Firecrest are possible passage migrants, along with who knows what else.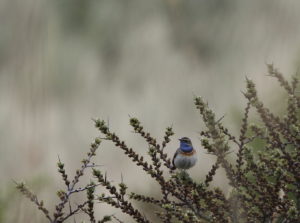 After a very productive short island break, we return to the mainland for an evening flight from Amsterdam to Birmingham.
Cost £1085        Single supplement: £140            Deposit £300
What the price includes:
Return flights, with KLM, from Birmingham to Amsterdam, return ferry to Texel, all ground transport in The Netherlands, four nights' half board en-suite accommodation, bird checklist and guidance.