On this exciting short break, we visit the top sites in England's northeast including the RSPB Saltholme reserve, Druridge Bay and the Lindisfarne National Nature Reserve, winter home to the rare Pale-bellied Brent Goose.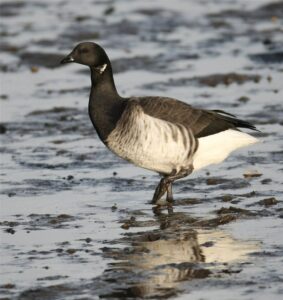 We leave Eastwood by people carrier at 8.45am, breaking our journey to Northumberland with a visit to the Saltholme RSPB reserve, where we arrive late morning and spend the rest of the day here, with lunch in the visitor centre. Thousands of waders such as Lapwing, Curlew, Black-tailed Godwit and Golden Plover flock to this area each winter, attracting raptors like Peregrine Falcon, while previous visits have produced notable sightings of birds like Pintail, Water Rail, Spoonbill, Merlin and Short-eared Owl. As well as all the birds, we can expect incredibly close views of Common Seals which haul out well inland along the nearby Greatham Creek.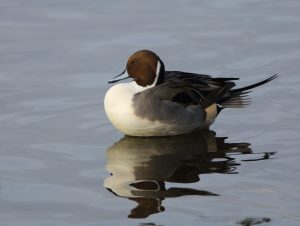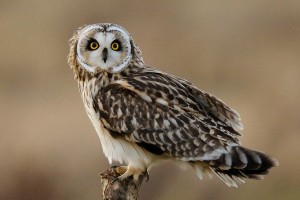 Continuing our journey north, we arrive at the elegant 3-star Victoria Hotel, on the village green of picturesque Bamburgh, not far from the famous castle, and ranked as "very good" on Trip Advisor. This is an ideal base for exploring this beautiful stretch of bird-rich coast, which is an Area of Outstanding Natural Beauty.
We have two full days to explore the nearby coastline, including Holy Island and the Lindisfarne National Nature Reserve, which is England's only regular wintering ground for rare Pale-bellied Brent Geese from Svalbard (possibly half the total population!). Holy Island is only accessible at low tide, which coincides with our visit, and as the tide recedes, extensive mudflats attract internationally important numbers of waders like Grey Plover, Redshank, Knot, Dunlin and Bar-tailed Godwit, along with Shelduck and Whooper Swans. With so much on the menu here, there is always a good chance of raptors like Sparrowhawk and Hen Harrier, while the seaward side of the island can be equally productive for specialities like Red-throated, Black-throated and Great Northern Divers, Slavonian and Red-necked Grebes, smart Long-tailed Ducks, rafts of Common Scoters, and Eiders, Northumberland's county bird. Along the rocky coasts we can also hope to see Red-breasted Merganser, Turnstone and Purple Sandpiper as well as Grey Seals, while the softer salt marshes can attract Shore Lark, Twite and both Snow and Lapland Buntings, so there should be plenty to see here.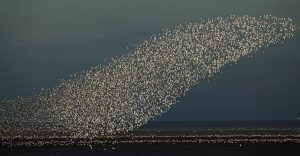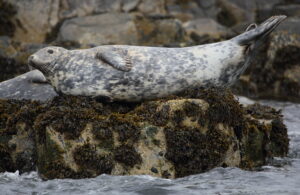 After three nights in lovely Bamburgh, we return home via Druridge Bay, where the Northumberland Wildlife Trust reserve at Hauxley offers the chance to see more waders such as Ringed Plover, Oystercatcher, Sanderling and Snipe, as well as Skylark, Meadow Pipit, Stonechat, Linnet and even Red Squirrels!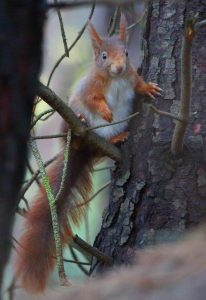 Along the bay, several lagoons attract many birds and previous visits here have produced some remarkable sightings including Pink-footed Goose, Barn Owl, Spoonbill, Glaucous and Little Gulls, White-winged Tern and even a Baikal Teal! Whatever happens, we should end up with an enviable bird list.
Cost £640        Single supplement: £150            Deposit £150       Waiting list only.
What the price includes:
Return transport by people carrier from the Nottingham area, three nights' bed and breakfast en-suite accommodation, bird checklist and guidance.