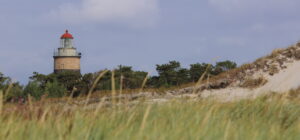 Ranked number six in the top thirty birding sites in Europe, with over 350 species recorded, Falsterbo should be on everyone's radar. It has been estimated that around 500 million birds leave Scandinavia every autumn, and most of them pass through Falsterbo, Sweden's 'Lands End', at the southernmost tip of Sweden, before crossing the Öre Sund to Denmark and far beyond. This vast stream of migrants makes the Falsterbo peninsula one of the greatest bird migration watchpoints on Earth! Each autumn, literally thousands of passerines including larks, pipits, wagtails, hirundines, thrushes, warblers, flycatchers, finches and buntings pass through each day, providing an amazing spectacle, and amongst all this action we may find scarcer species such as Wryneck, Red-throated Pipit, Bluethroat, Red-backed Shrike, Icterine Warbler, Nutcracker or Lapland Bunting. Despite this incredible exodus, Falsterbo is particularly famous for raptor migration, as the numbers are staggering, with mixed flocks in the hundreds per day! Virtually every European raptor is regularly recorded here, including rarities such as Spotted and Lesser Spotted Eagles and Pallid Harrier! At the time of our visit Honey Buzzard numbers will be near a peak, with hundreds passing through on a daily basis, making a seasonal tally of around 5000! Meanwhile the shoreline offers plenty of wildfowl and waders, such as Brent and Barnacle Geese, Pintail, Eider, Velvet Scoter, Red-breasted Merganser, Grey and Golden Plovers, Little Stint, Spotted Redshank and Wood Sandpiper, and a little further afield we can also look out for Whooper Swan, White-tailed Eagle, Red Kite, Goshawk, White Stork, Common Crane, Caspian Tern, Eagle Owl, Black Woodpecker, Marsh Tit and Hawfinch, so prepare for a remarkable birding bonanza. No wonder this will be my sixth group visit since 2015.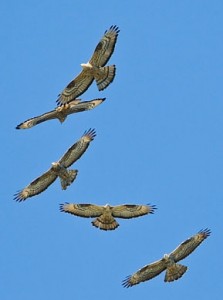 From Copenhagen airport, it is a fairly short drive across the famous Öresund Bridge into Sweden to the Falsterbo Kursgård, a nicely laid out hotel in spacious grounds, serving excellent meals, and within easy reach of the 'action'. Over the next few days we shall witness the daily spectacle of mass migration from Nabben at the very tip of the peninsula, as well as exploring the local coastline, woods and heathland, with a day further afield at Lake Krankesjön. At the end of this spectacular break we return across the bridge to Copenhagen airport for our flight home.
Cost: £995 
Deposit: £300
Single supplement: £100
What the price includes:
Return flights from Birmingham to Copenhagen with SAS, four nights' half board en-suite accommodation, all ground transport in Denmark and Sweden, bird checklist and guidance.