This is a great time to visit the bird rich counties of Kent and Sussex, as spring migrants such as Little Tern, Turtle Dove, Cuckoo, Wheatear, Ring Ouzel, Redstart, Nightingale and Yellow Wagtail will be pouring in across the Channel at migration hotspots like Dungeness and Rye Harbour. Kent alone has five RSPB reserves, and a county list of 424 birds, making it one of Britain's top birding counties.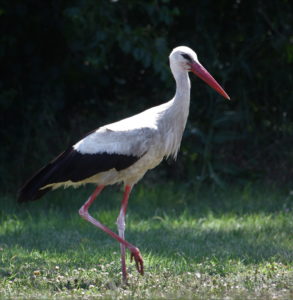 Leaving Eastwood by people carrier at 9am, we drive to the Rainham Marshes RSPB reserve, in time for lunch and an afternoon walk between the hides on the look out for birds like Marsh Harrier, Water Rail, Kingfisher and Cetti's Warbler. Journey's end is The Royal Oak in the picturesque Weald village of Hawkhurst, on the Kent/Sussex border, an ideal base for exploring this beautiful corner of England.
Not far from Hawkhurst is Rye Harbour, at the mouth of the River Rother on the Kent coast, where nesting birds include Little and Sandwich Terns, Mediterranean Gull, Barn Owl and Wheatear, while various migrants such as Yellow Wagtail are probable.
We also spend a day at the Dungeness RSPB reserve, where Ring Ouzel and Firecrest are regular spring migrants, while Bitterns should be booming, and even Purple Heron has bred here recently! We can also look for Black Redstarts, which breed near the power station, and for seabirds like Common Scoter and Little Gull migrating offshore.
On one day we head west into Sussex to visit the Pulborough Brooks RSPB reserve in one of Britain's richest areas for nature, thanks to the variety of habitats in the Arun valley, with lovely views across to the South Downs. Along the trails we may find Garganey, Peregrine, Barn Owl and a variety of waders such as Greenshank and Ruff. The nearby 3500 acre Knepp Estate is the site of a 'rewilding' project to recreate a pre-human landscape of scrub, woods and meandering streams, with Red and Fallow Deer, plus free range English Longhorn cattle and Tamworth pigs. Reintroduced White Storks bred here in 2019 for the first time in Britain in hundreds of years!
On the way home we visit the remote open landscape of Cliffe Pools, a 'flagship' RSPB reserve on the north Kent coast. This is a good place to see Barn and Little Owls, Cuckoo, Nightingale, Corn Bunting and a variety of waders like Avocet, Spotted Redshank, Wood and Curlew Sandpipers and Little Stint, while Black Tern is also possible, and so we should end up with a really good bird list.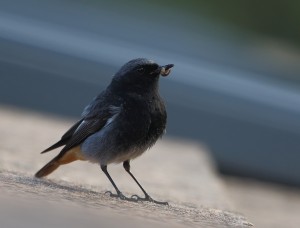 Cost £495 Only two places left.
If for any reason the trip needs to be cancelled, all monies paid to New Horizons will be refunded.

What the price includes:
Return transport by people carrier from the Nottingham area, four nights' half board en-suite accommodation, bird checklist and the services of your guide.
Deposit £150
Single supplement: £125