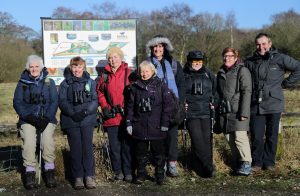 We begin with a welcoming Kestrel on the car park of the Moore nature reserve, followed by a male Kingfisher, sparkling electric blue in the bright winter sunshine, along with a variety of other water birds such as Little and Great Crested Grebes, Shoveler, Gadwall, Teal, Wigeon and a single drake Pochard, plus Black-headed, Common, Herring and Lesser Black-backed Gulls. Meanwhile the woodland produces Redwings, a posing Buzzard and a very obliging Nuthatch.
A Song Thrush sings its heart out in the hotel grounds first thing this morning. After breakfast we head north to the Leighton Moss reserve, with a brief stop at Warton Crag, where the resident Ravens are already busy nesting, while the cliff swarms with hundreds of noisy Jackdaws. The nearby fields teem with foraging Redshanks, Curlews and Lapwings, and the RSPB Morecambe Bay hides produce two Greenshank, three Snipe, several handsome drake Pintail, a small flock of Pink-footed Geese, and two hundred plus roosting Black-tailed Godwit, with Skylarks singing over the saltmarsh. Once at Leighton Moss, we come face to face with really tame Robins, Blue, Great, Coal and Marsh Tits, as well as a Nuthatch hopping around our feet! Along the path to the Grisedale Hide, we spot a Water Rail showing nicely beside the path, with close views of plenty of Teal, Wigeon and Snipe from the hide. After lunch back at the Visitor Centre, the rain begins on the way to the Causeway Hide, where another Water Rail struts confidently back and forth out on the ice just a few feet in front of us! Just as it looks too wet for Otters, a mother and not one, not two, but three pups appear from the reeds, swimming and cavorting playfully together across the mere from right to left, allowing prolonged views of the bundle of heads and intertwined tails, before all four crawl out of the icy water, trot single file along the far shore, in a lively caravan, and then melt away into the reedbed! Surely this is a magical once in a lifetime experience. We end this memorable day at dusk with a spectacular Starling murmuration, as thousands gather and coalesce into an orderly but ever changing 'super organism' before dropping 'en masse' into the reeds to roost for the night; wow!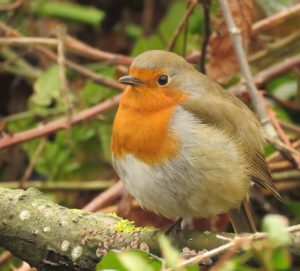 'Tweet of the Day' this morning is a Robin singing right outside the rooms. At nearby Mere Sands Wood, the Great Spotted Woodpeckers are busy drumming, there are plenty of Shoveler, Shelduck and Goosander on the pools and we even flush a Woodcock! Nearby Martin Mere is choc-full of water birds in their thousands, including heaps of Shelduck, Wigeon, Pintail, Whooper Swans, Pink-feet, Lapwings and Ruff, including some with snowy white heads, while a roosting Tawny Owl is an unexpected bonus.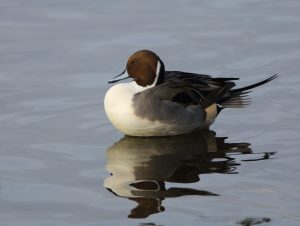 We arrive at the RSPB Marshside reserve in time for high tide, pushing thousands of Pink-feet, Wigeon, Pintail, Lapwings, Golden Plover and Dunlin onto the wet meadows in swirling flocks, as well as a single Grey Plover! With so much on the menu, surprisingly few raptors include a dashing Sparrowhawk, a Merlin on a post and a Short-eared Owl, in an aerial dog fight with a Crow, back at the car park! After a pub lunch in Formby we call at the Point, to say hello to a delightful band of confiding Red Squirrels, scurrying up and down the Pine trees. With one owl already in the bag, there's just time to visit Hesketh Out Marsh in the hope of a Barn Owl. Remarkably, just as we pull onto the car park, this 'white ghost' floats slowly by, right on cue! That's two 'car park' owls in one day!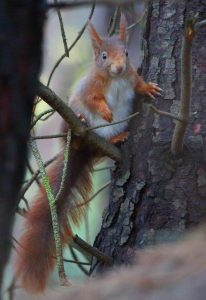 On the way home, we visit Pennington Flash Country Park, where the busy feeders attract a dozen species including Stock Dove, Bullfinch, Reed Bunting and a very obliging Willow Tit. After another pub lunch we try for the recently reported Blyth's Reed Warbler at nearby Hope Carr, but the strong wind makes it reluctant to show, although we do add Grey Wagtail to the trip list here, making a total of 88 species seen including Water Rail, Kingfisher and three different species of owl.