On a smooth ferry crossing from Kirkwall to Westray, we see plenty of Black Guillemots plus Common Guillemots, Razorbills and a few Puffins, making all four British breeding Auks in one swoop! Other sightings from the ferry include Shags and Cormorants, Gannets, Great Skuas, two Great Northern Divers and two Red-throated Divers.
Once on Westray we take a turn off the 'main road' at a sign for Puffins! The track soon leads to a line of low cliffs adorned with a colourful display of wildflowers including Red Campion, blue Spring Quill, white Sea Campion and lemon-yellow Primroses still in flower, even though we are well into June! Several Rock Pipits show well as we stroll along the clifftops where numerous Fulmars and Puffins are nesting, along with a couple of Black Guillemots. Further on, this magical scene also produces Skylark and Twite, while there are Starlings absolutely everywhere, and all busily collecting food for their nestlings.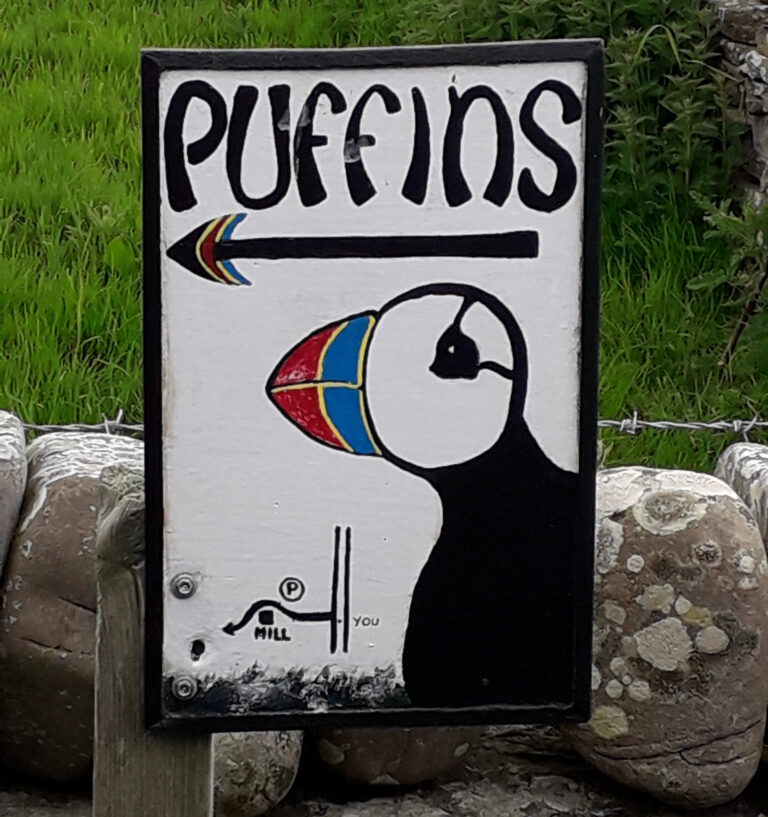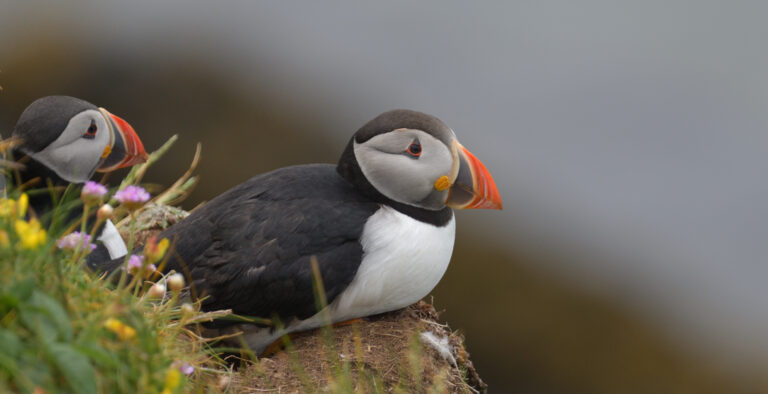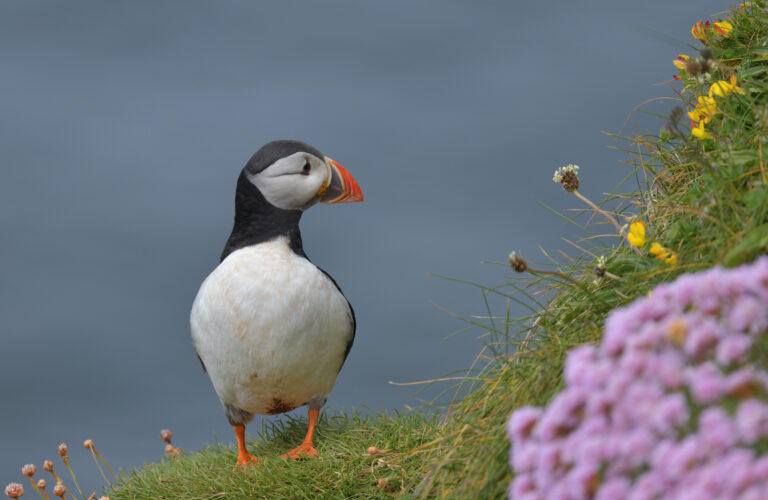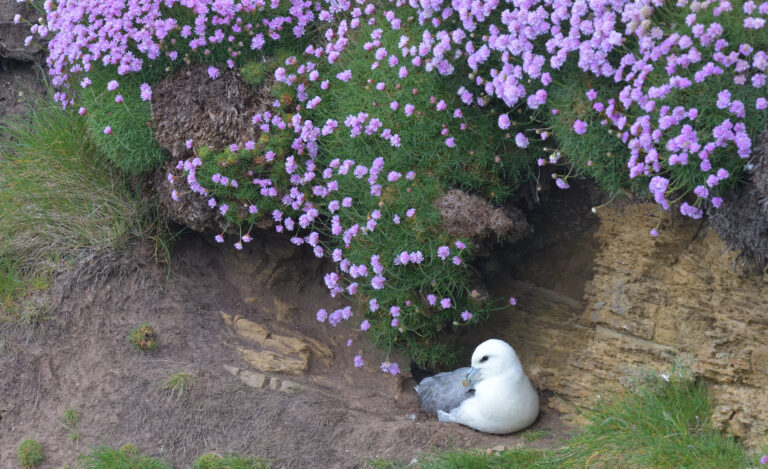 After lunch at the Pierowall Hotel, the grey sky becomes deep blue with glorious sunshine as we drive a short way up hill to Noup Head, where the sheer rock ledges are lined with hundreds of Guillemots, Kittiwakes and Gannets, with loads more on the calm sea down below. From our high vantage point, we also spot dozens of Grey Seals hauled out on the rocks exposed by the receding tide, plus plenty of Oystercatchers, a couple of Wheatears, a couple more Great Skuas, a family of Ravens, a Hooded Crow and finally a graceful pale phase Arctic Skua.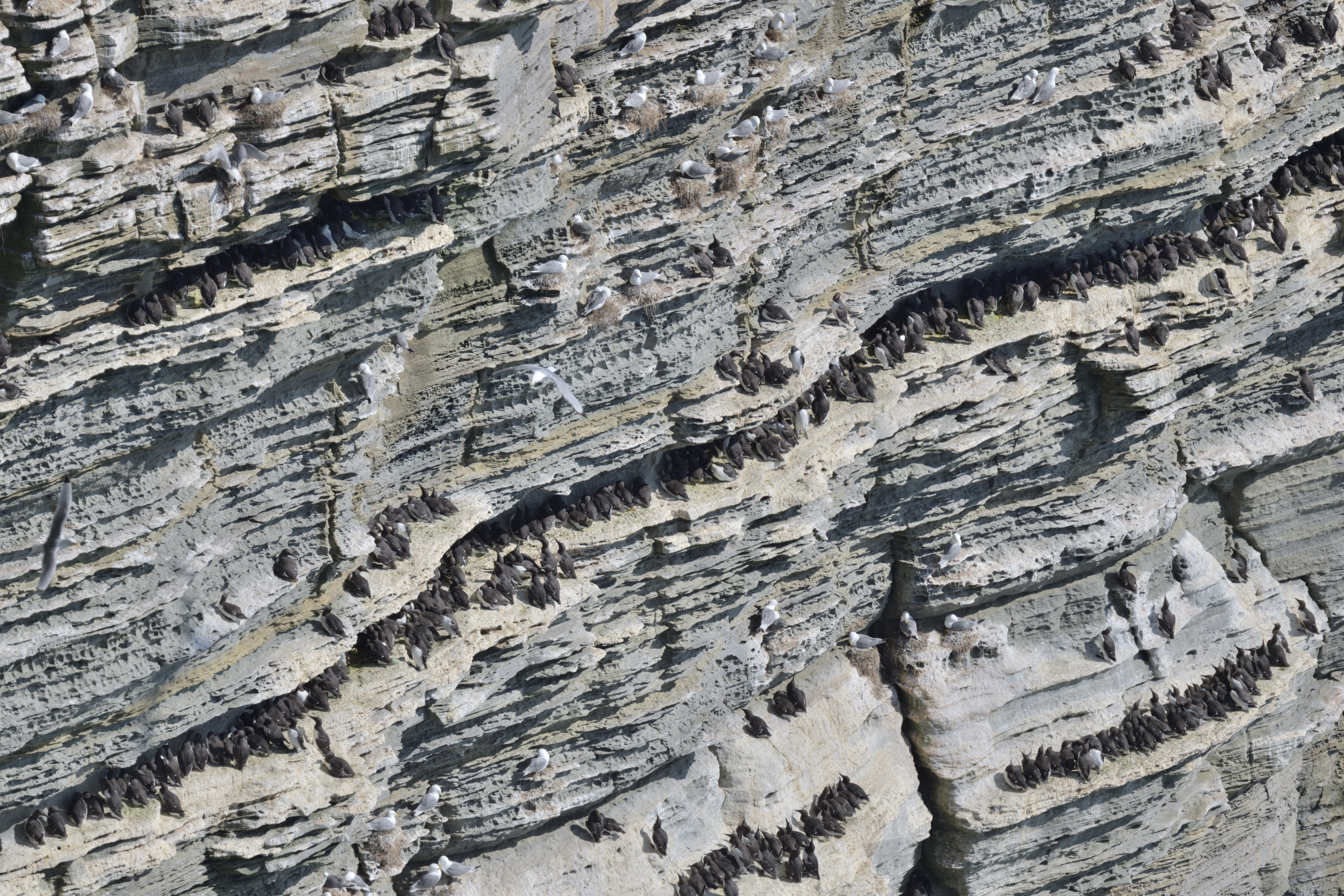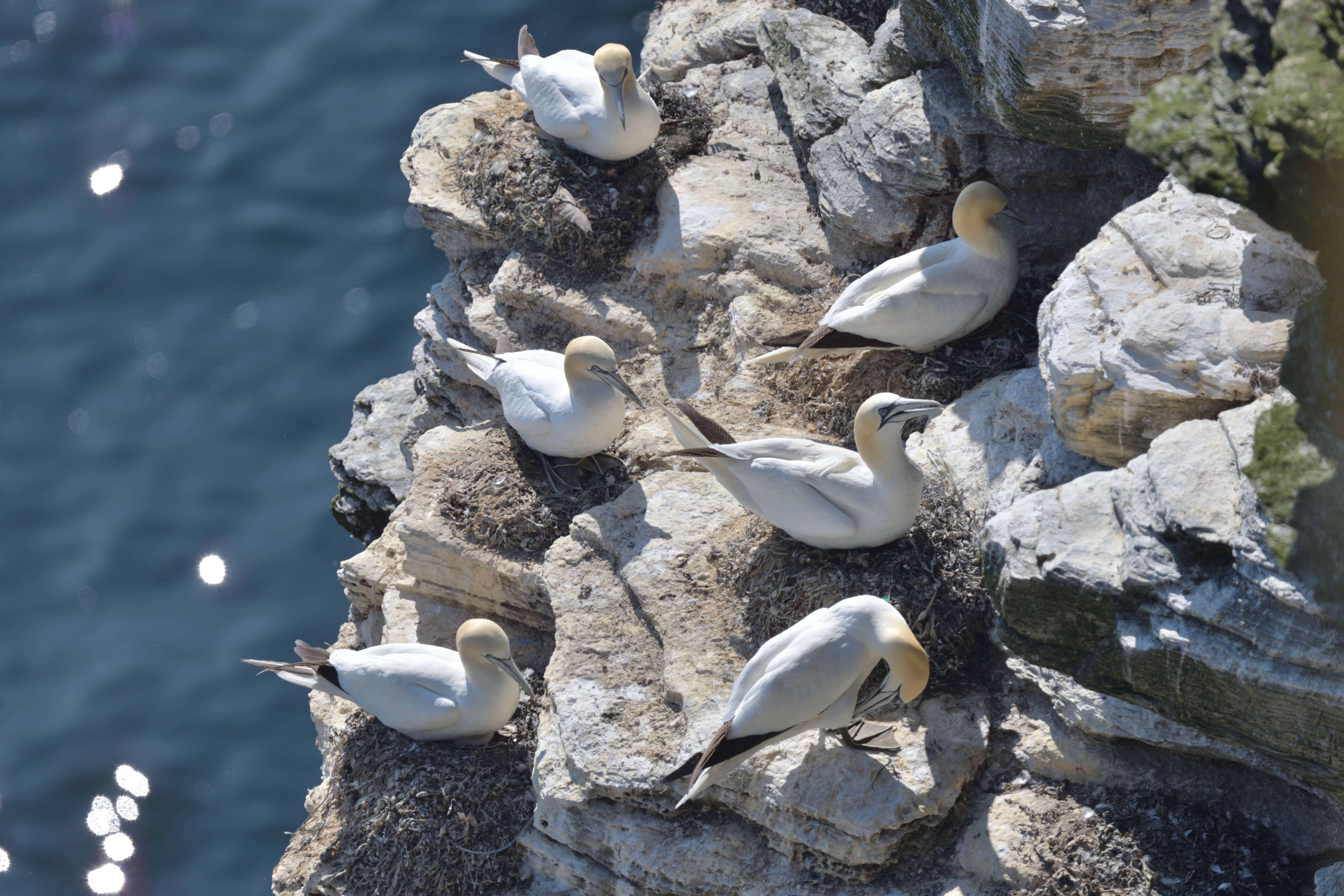 It's another 'Mediterranean' sky this morning, ideal for an island hop across to lovely Papa Westray. While the ferry takes 25 minutes, we could have done it in under 2, on Loganair's 1.7 mile flight from Westray, which is the shortest scheduled air service in the world! Once ashore, the tranquility of 'Papay' is overwhelming, with no human sounds to compete with the local soundscape which includes drumming Snipe, burbling Curlews, piping Oystercatchers, chipping Redshanks, parachuting Meadow Pipits, joyful Skylarks and raucous Starlings in every stone wall, and all amid a floral carpet of Buttercups, Daisies, Marsh Marigolds, Yellow Irises and deep purple Northern Marsh Orchids. Not far from the jetty we compare the long snouts of Grey Seals hauled out on rocks alongside Common or Harbour Seals with their shorter 'Teddy bear' faces, while numerous Sand Martins whizz by at low level.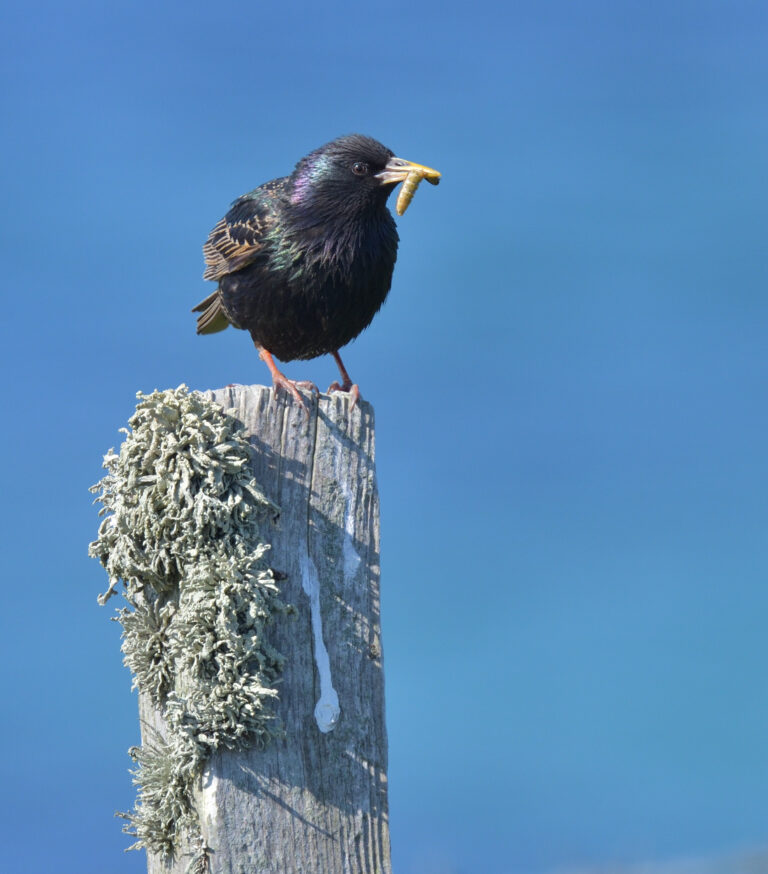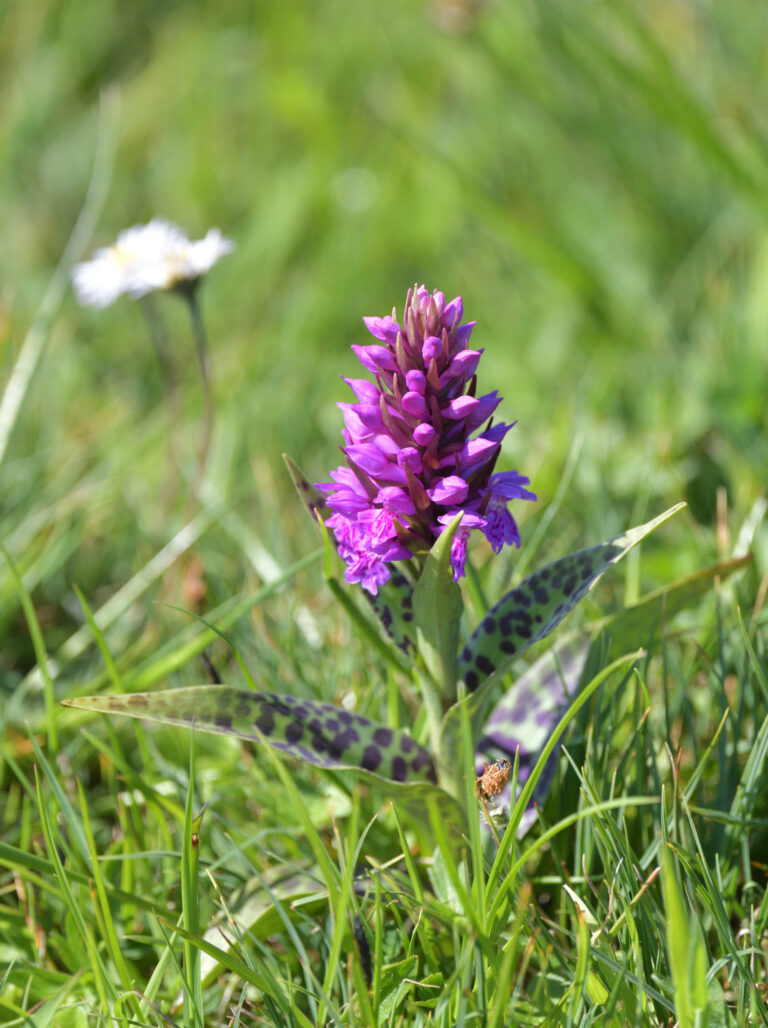 We arrive at the Knap of Howar in time for elevenses beside two incredibly well preserved stone age houses, thought to be the oldest in northern Europe, which have overlooked the Papa Sound for almost 6000 years! Inside the neatly laid dry stone walls the house contents still have well preserved fireplaces, shelves and grinding stones! A little further along the coast, we also visit the tiny relatively modern twelfth century church of Saint Boniface, before heading inland for a visit to a quirky tearoom. From here, our goal is the RSPB North Hill reserve, home to Great and Arctic Skuas and the exceedingly rare and endemic Scottish Primrose, with tiny, yellow-centred purple flowers.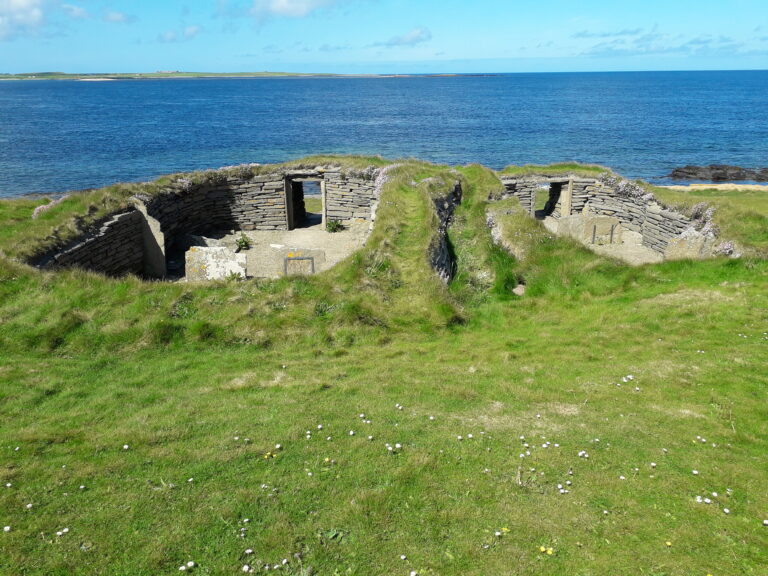 On the return route south, a walk along the beach on the east coast, while being buzzed by low-flying Fulmars, which nest here at eye level, adds Sandwich Tern, Dunlin and Sanderlings in unfamiliar rufous breeding plumage to a growing list of sightings. One wonders whether they are still en route north to breed or are on their way back down south for the winter!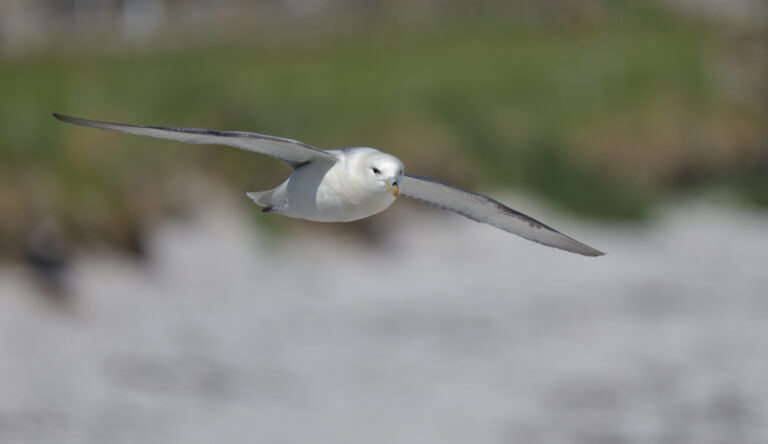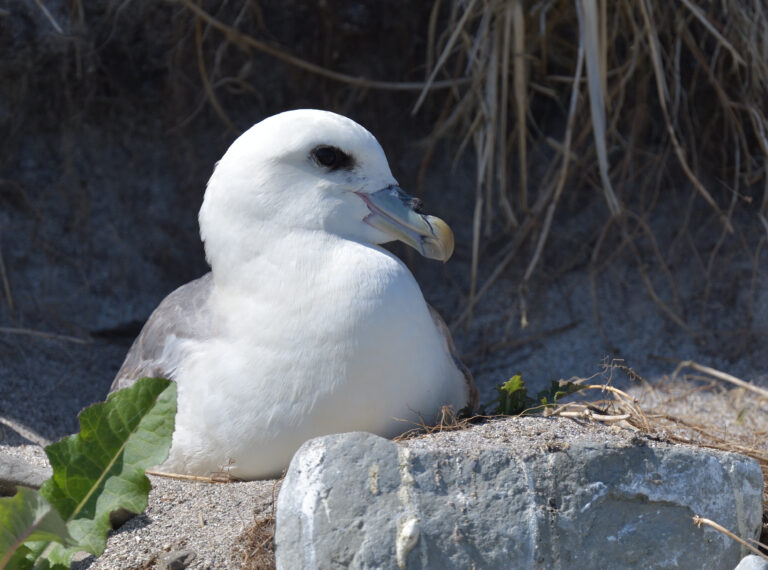 On our approach to the landing jetty at the south end of the island, a Snipe performs its aerial 'drumming' display by climbing high and then diving earthward to make its tail feathers vibrate, while a pair of Curlews call nervously as two Great Skuas land on their 'patch' and a graceful Arctic Skua harries an Arctic Tern but heads off 'empty-handed'. We arrive back at the jetty, having added 9.66 miles to the 'clock', during a fabulous 8 hours on Papay, leaving us an hour to spare before the return ferry back to Westray, so we pass the time, still in glorious sunshine, watching a very busy Wren making repeated deliveries to its nest hidden in a bank under overhanging grass, while drake Eiders make their comical Oooooh display calls to the ducks with their broods of downy 'clockwork' ducklings. That was quite a day and by now we are all 'glowing'.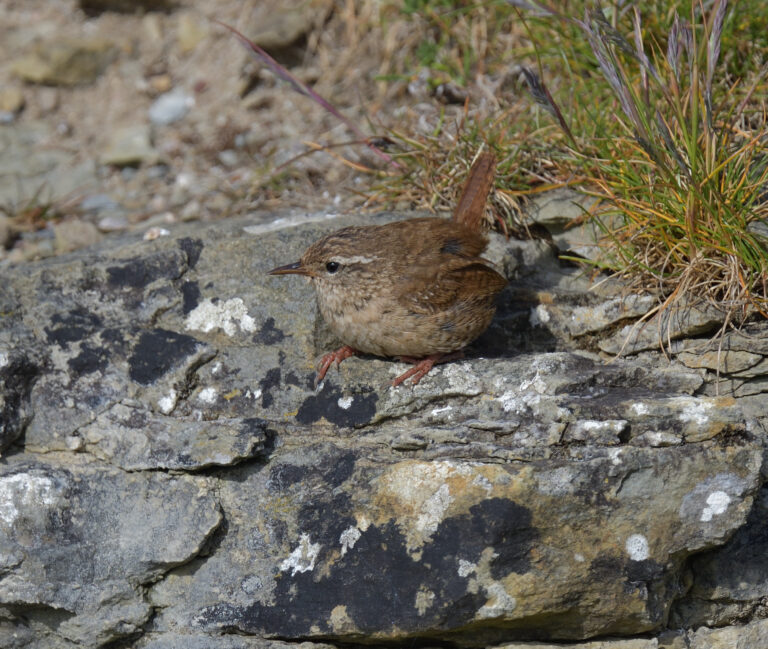 It's cool and grey for the return ferry to Kirkwall and on the crossing, we spot the 'usual suspects' along with a Great Northern Diver and two Red-throated Divers. After a free morning in Kirkwall to see the sights and have lunch, we head south and across Churchill Barrier Number 1 to Lamb Holm to see the ornately decorated Italian Chapel, converted from two Second World War Nissen huts by Italian POWs. From here we continue south across two more barriers to Echnaloch Bay for a short baywatch which soon produces nice scope views of three Red-throated Divers, two drake Long-tailed Ducks and a Little Tern, resting on the shingle beach amid a small flock of Arctic Terns. Further south at barrier number 4, connecting to South Ronaldsay, we scope another Great Northern Diver, followed by a stroll along the sandy beach which produces more Sanderling and Ringed Plovers and great views of plenty more Little Terns, resting on the beach and coming in from the sea with freshly caught sandeels.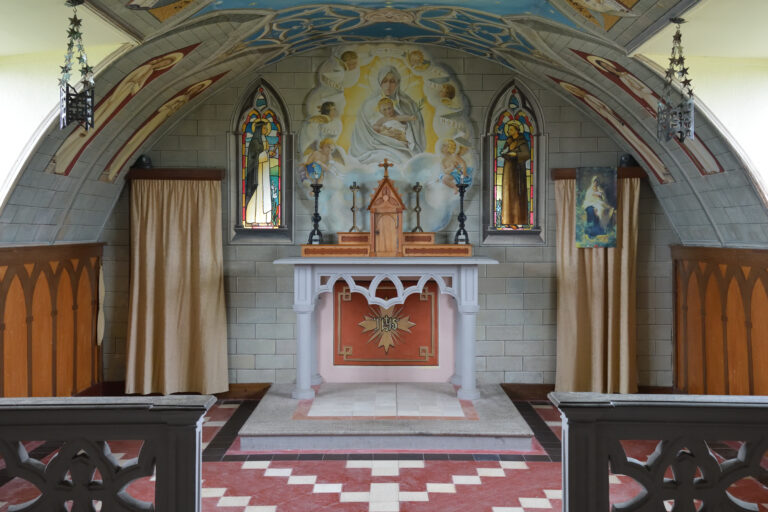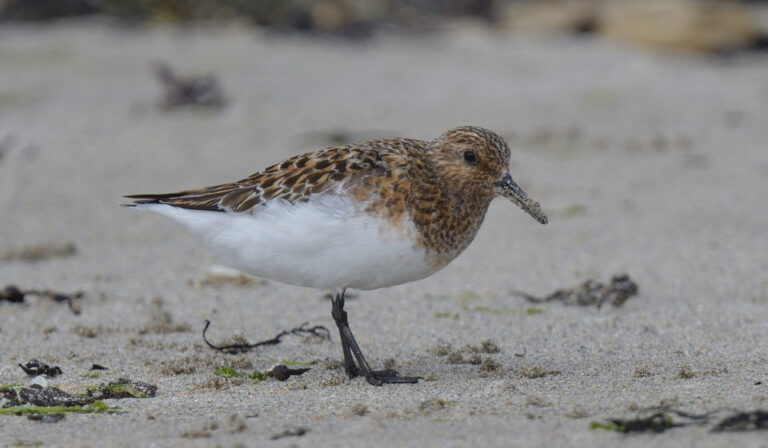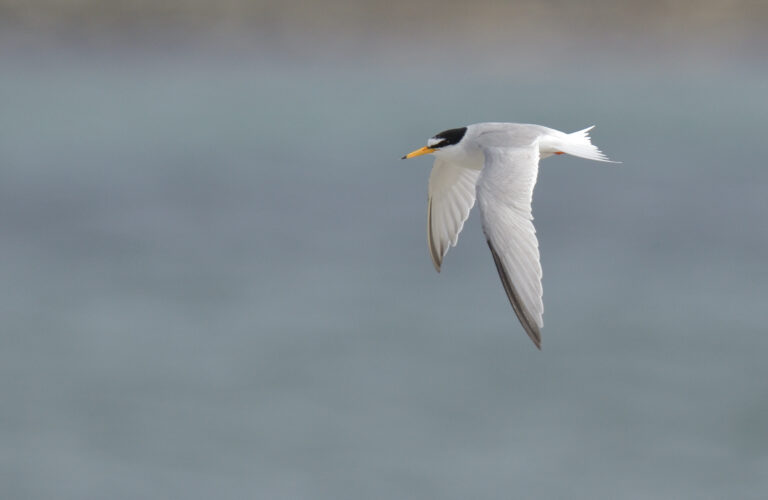 It's another glorious sunny day on Mainland Orkney where we begin with a visit to the Stenness Standing Stones, a UNESCO World Heritage Site, and probably the oldest henge in Britain, consisting of four colossal megaliths standing up to 19 feet proud of the soil and yet erected by hand over 5000 years ago! Almost as incredible is a chance meeting here with Kevin and Jenny from Clay Cross! Little more than a mile further north along the narrow isthmus separating Lochs Stenness and Harray is the Ring of Brodgar, a wider neolithic henge of more numerous but shorter stones and another World Heritage Site in a fabulous setting between the two lochs. Besides the singing Skylarks and Curlews here, an all white immature Glaucous Gull, attracted by a road-killed Rabbit, is an unexpected bonus.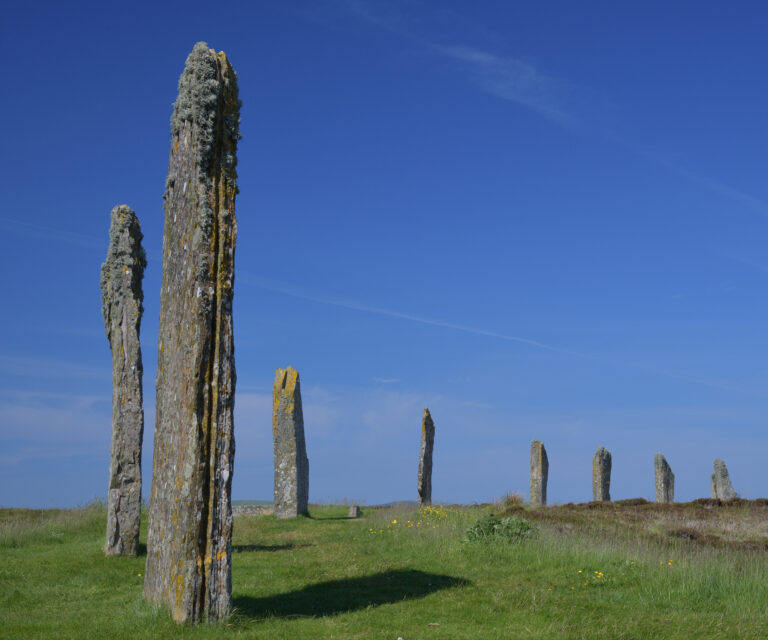 Next stop is yet another World Heritage Site called Skara Brae on the shore of Skaill Bay, where a 'hamlet' of ten Neolithic neat stone-walled houses sunken into the ground, dating back to around 3100 BC is the best preserved Neolithic settlement in Europe, where one can still see stone furniture such as beds, hearths and even cupboards! After lunch in the visitor centre here, we move on to nearby Marwick Head where the impressive cliffs, topped with a profuse pink carpet of Thrift, are home to a 'city' of seabirds with ledges plastered white by Fulmars, Guillemots, Razorbills, Gannets and Kittiwakes. This beautiful setting, in a stiff breeze under a blue sky makes for an exhilarating walk, and on the inland part of the circuit, new sightings include a Brown Hare, a Buzzard and a female Hen Harrier.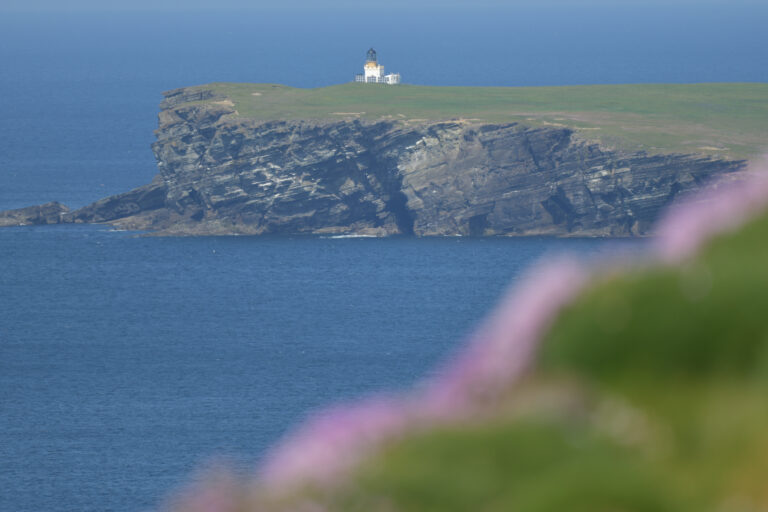 Moving on again, this time to the nearby Loons RSPB reserve, an ideal wetland for waders and wildfowl, we watch another patrolling Hen Harrier while more new sightings include Shoveler, a female Wigeon with ducklings, which is a rare breeder in Britain and rusty-red Black-tailed Godwits, probably also breeding here. Meanwhile, the calling Water Rail is a 'no show'. Last stop of the day is at the nearby Loch of Banks in search of two Spoonbills reported here at 7.13am this morning! Just as it looks as though the birds had moved on, Glenna spots them amongst distant Marsh Marigolds and with all the wing-flapping, they too appear to be courting! So, that was another packed day.
This morning we begin with a scan of the lake just a short stroll from the hotel on the waterfront in Kirkwall, where an Iceland Gull was reported at 7.28am, but by 9.45, there is no sign, although a male Goosander here is new for the trip. Moving on to the Cottascarth RSPB reserve, we enjoy a tranquil stroll through the moorland amid loads of pale pink Common Spotted Orchids, plus a few purple Butterwort flowers in the damper hollows. Omnipresent Curlews burble away as usual, and we also hear at least two Cuckoos but neither shows themselves. In the distance we spot a Short-eared Owl flapping slowly, low over the heather as it hunts for its brood. Ten minutes later, we spot another 'Shortie' in the opposite direction and this time in the same airspace as a female Hen Harrier! As we watch, both birds disappear behind the skyline, but the harrier soon returns in a low flight across the hillside, and even alights on a short wooden post giving a great view in the scope. Moving on, we visit the Broch of Gurness, an iron age fortified settlement on the shores of Eynhallow Sound which separates Orkney Mainland from the island of Rousay, where we also see a congregation of 38 Red-breasted Mergansers!
After a picnic lunch, we visit Maeshowe, an amazing neolithic chambered cairn, constructed solely by hand, some 5000 years ago, from a multitude of carved stones some of which weigh up to 5 tons! How on earth did they manage to move the stones, never mind carve them and make them all fit so neatly together? Millenia later, the Vikings left their marks on the inner walls of the chamber with their own hand carved graffiti and symbolic depictions of mythical creatures. No wonder this is also a World Heritage Site.
From here we head north to the Birsay Moors RSPB reserve, where we enjoy great views of a ghostly grey cock Hen Harrier hunting low over the cotton grass not far from the road. Further on, Stonechat is new for the trip and from the hide overlooking Lowrie's Water on Burgar Hill, a pair of Red-throated Divers sitting on the lochan show really well in the scope, allowing lovely views of their blood-red throats and the intricate striping on the backs of their steel grey heads.
It's lovely shorts and tee shirt weather this morning for our ferry ride across the flat calm deep blue Scapa Flow to Hoy. Once ashore, we soon get great views of a Cuckoo, sitting on a roadside wire, close enough to see its yellow eyes and feet. Further up the coast road, beside a small lochan called the Water of Hoy, we get even closer views of a pair of Red-throated Divers. While one bird sits panting on their nest on a little island very close to the road, the partner cruises back and forth like an expectant father in the waiting room of a maternity ward. This is probably the best possible view of Red-throated Divers anywhere in Britain! No wonder this was unanimously voted bird of the trip, and so we had saved the best until last.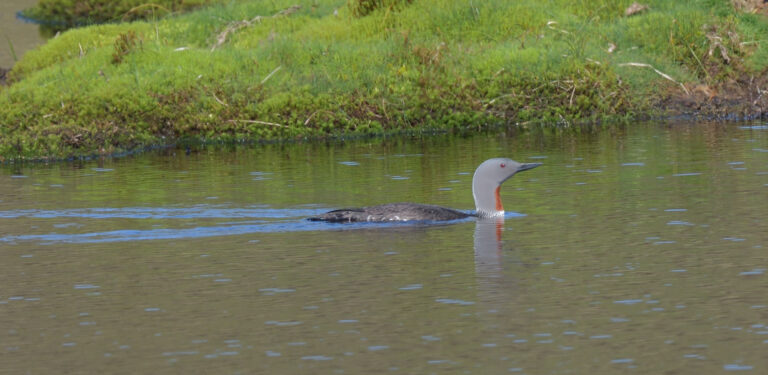 By mid-morning we set off from Rackwick Bay on a 2.75 mile walk to the Old Man of Hoy, an awesome sea stack rising 450 feet from the sea and therefore Britain's tallest. Along the way, a scan of a boulder-strewn slope produces a Mountain Hare quietly nibbling away amid the heather, while a couple of Great Skuas patrol the blue sky above. Heading back from the Old Man's spectacular setting we spot Wheatear and Stonechat. After a picnic lunch back at Rackwick Bay, we retrace the narrow road to the Dwarfie Stane, a huge block of rock hewn into an open entrance with two side chambers for burials, and all done by hand with stone tools some 5000 years ago! Along the path to this unique site, we find numerous indigo flowers of Common Milkwort and a couple of carnivorous Round-leaved Sundews in one of the damper hollows. Back on the road, a shrill call from the slope above the road attracts our gaze upwards to a pair of Hen Harriers wheeling around above the skyline and while the male soon disappears behind the ridge, the female shows well for several minutes as she circles above the moorland while carrying prey, and also flushing a Snipe. On the drive back to Lyness for the return ferry, we stop for another Snipe, this time standing at the edge of the road, before slinking off into the grass and then flushing, along with a second Snipe. This still leaves time for a quick visit to the fascinating Scapa Flow Museum for a dose of relatively recent history, compared to all the neolithic sites, and so by now we had packed a lot in across eight islands and seen a great deal of amazing sites and some top quality bird sightings too.