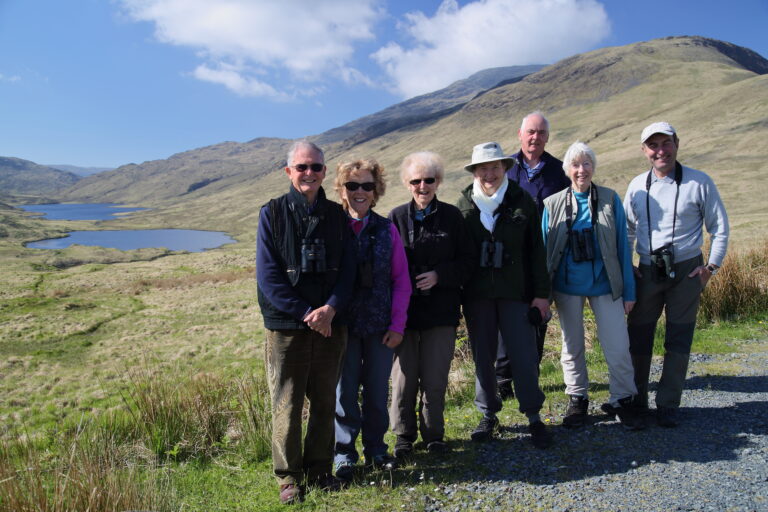 So here we are at last, on Marvellous Mull, a year later than planned, thanks to the world going 'viral'. Early birds include singing Willow and Sedge Warblers, and posing Common Sandpipers along the shores of Loch na Keal. A little further along the shore, a second stop produces a couple of smart male Wheatears and a White-tailed Eagle in the scope, looking out majestically from its tree top vantage point and it's not even 10am! Moving on to Ulva Ferry, the first of many Hooded Crow shows nicely beside the road. From here we set sail for the Treshnish Isles, spotting a second White-tail perched in a tree. Further out we watch spectacular Gannets diving and spot a couple of Manx Shearwaters. The first boat landing is on Staffa, with its spectacular basalt columns, guarding the entrance to Fingal's Cave. The target bird here is the Twite and we soon get lucky, with first one and eventually three sitting at close range to our 'picnic site', with showy pink rumps, while a pair of Great Skuas also show really well and Snipe make a brief appearance. Next stop is Lunga, where one can easily 'overdose' on Puffins as there are hundreds and hundreds of these loveable little auks literally waddling around our feet, providing a photographic feast. This fantastic little island also has Rock Pipits, more Great Skuas, and thousands of Guillemots, plus Razorbills, Fulmars, Shags and noisy Kittiwakes, all at close range, creating a magical experience and some wonderful photo-opportunities. On the return cruise we add Eider, Grey Seal and Common Tern to the list, with a pair of White-tailed Eagles sitting in tree tops near their bulky nest on Ulva. Back at the jetty an obliging Black Guillemot brings the day list to 44 birds. What a great day.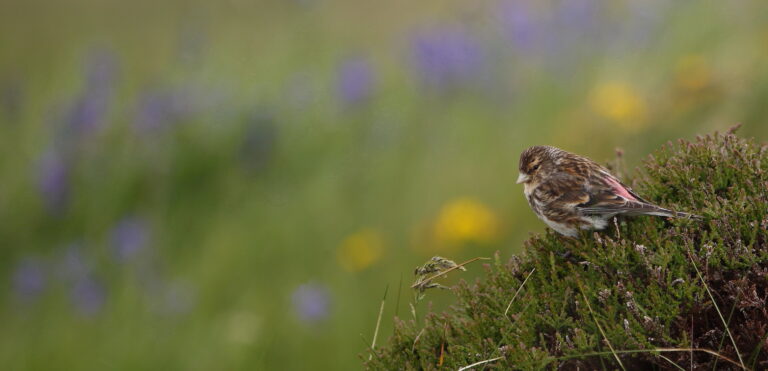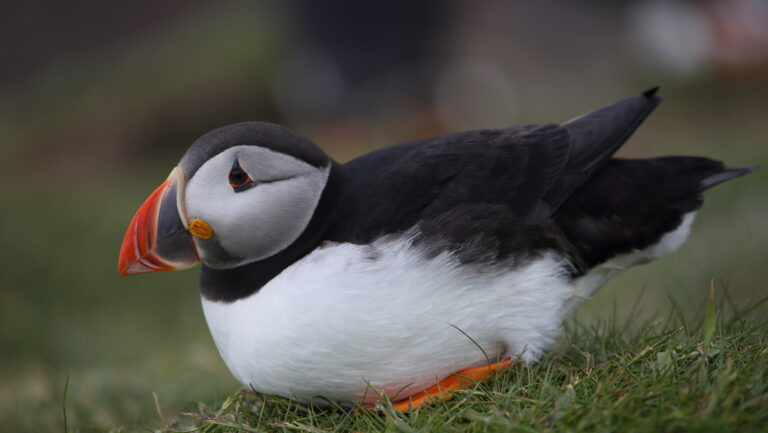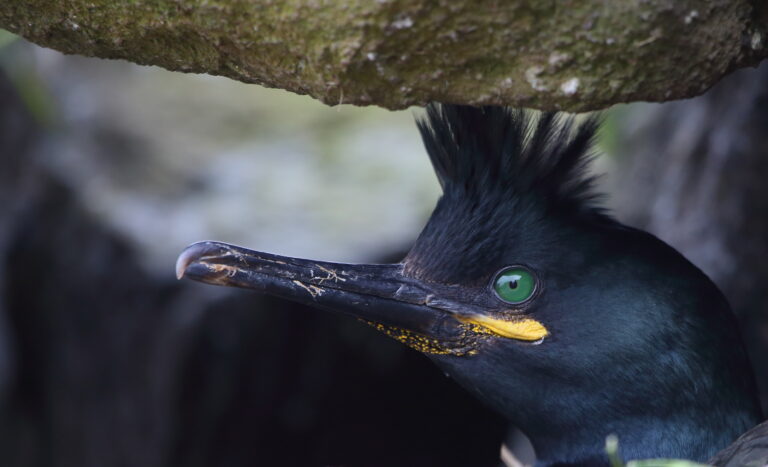 Spotted Flycatcher in the woods beside the hotel is a good start today and by 9.10am our old friend the White-tailed Eagle is again on its usual perch beside Loch na Keal giving fabulous scope views. Further on we scope a singing Tree Pipit and then board the Lady Jayne for a 'Sea Eagle adventure'. Barely twenty minutes from the jetty the first flying 'barn door' approaches from a wood on Ulva and circles the boat as the skipper throws out a fish. Suddenly the eagle tilts its huge wings vertically to drop and swoop onto the fish alongside the boat, with outstretched talons, before heading back to its bulky nest! Awesome! Within ten minutes the partner repeats the performance and heads back to the nest with a Great Black Back on its tail. Minutes later, the first bird returns for 'seconds'! Wow, what a spectacular show. From here we circumnavigate the beautiful scenery of wild Ulva, seeing Common Seals, Black Guillemots, Puffins, Guillemots, Kittiwakes, Eiders, a couple of Rock Doves and a male Red-breasted Merganser, and then another eagle approaches and swoops down beside the boat. Sailing back to Ulva Ferry, we enjoy a fifth eagle swoop, making a grand finale to three amazing hours; fantastic stuff.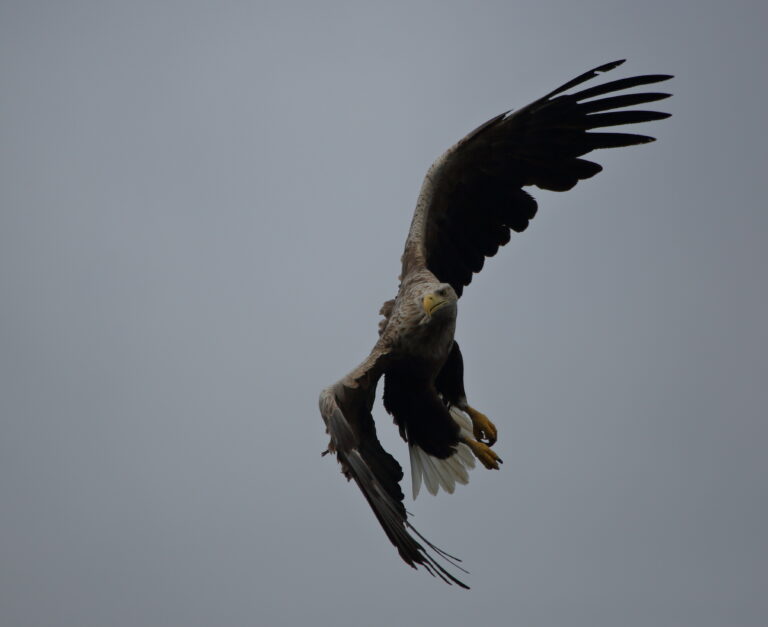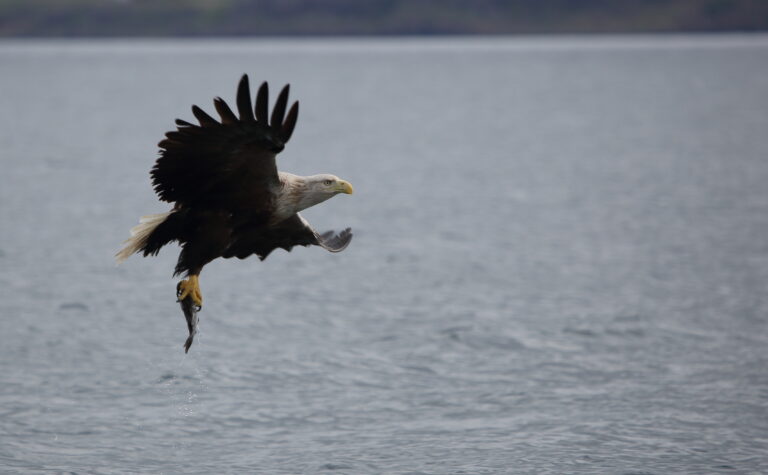 Back on dry land we explore the rugged northwest coast of Mull where the moorland produces fantastic views of male Stonechat and Whinchat singing from the same wire and an exhilarating aerial race between two Cuckoos, with another two Cuckoos then showing well from perches while calling with twitching tails and typically drooped wings; another brilliant day on marvellous Mull.
With 18 hours of sunshine and tee shirt weather forecast, we head west on a scenic drive through spectacular Glen More where we spot a 'kettle' of five Buzzards and a White-tailed Eagle riding a thermal. Further along the valley we hear that we "should have been here 5 minutes ago" as there was a Golden Eagle perched on a rock; typical. Moving on, a scan along the valley reveals a handful of White-tails circling the 'bare bones' of Ben More, like vultures around a carcass, and even though they must be over 4 miles away they still look huge! Continuing along the beautiful Ross of Mull past swathes of Bluebells, we take the ferry from Fionnphort on the western tip of the Ross across the sapphire blue sound to Iona. The target bird here is the Corncrake, but the best we get is hearing a single calling male, so the only new birds here are Jackdaw and Rook! Returning along the Ross, more new birds include Redshank and Golden Plover, so we still need a Golden Eagle. Meanwhile the scenery and weather have been glorious.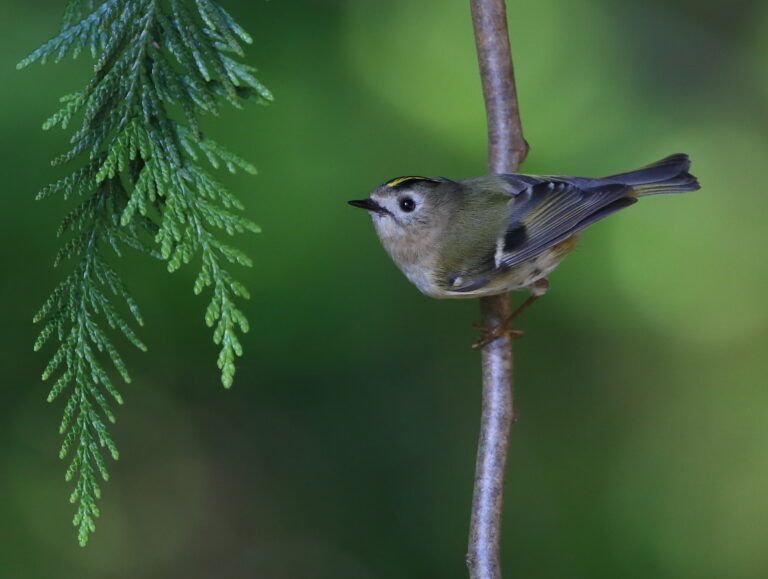 It's another lovely sunny day, with both singing Goldcrest and Treecreeper showing well in the woods beside the hotel first thing. Next new bird for the list is Shelduck, with a couple on the estuary along the single track road to Grass Point, where we also encounter yet another Cuckoo. On a short stroll to the point, we enjoy a lively chorus thanks to Whitethroat, Willow and Garden Warblers, Meadow and Rock Pipits and Lesser Redpoll, while the sighting of another White-tailed Eagle makes this an 'everyday bird'! Along the road to Lochbuie, a group of Peacocks is an exotic find, but not tickable, while the nearby beautiful fresh green oakwoods, delicately scented with Bluebells, produce a handsome Wood Warbler in full song, and a pair of Redstarts. With 78 bird species on the list we still need a Golden Eagle, so we revisit Glen More, where we find a hen Hen Harrier in an aerial tussle with a Buzzard, and a lucky few glimpse the characteristic spread eagle outline of a 'goldie' soaring above a distant ridge. That's number 80 in the bag, when suddenly one, two and then three immature White-tailed Eagles rise up from the valley floor below us and spiral higher in full view and close enough to show their speckled plumage. Suddenly there are six of these enormous birds hanging in the air all around us! What an amazing sight, and incredible to think that we have now seen ten times more White-tailed Eagles than Blue Tits!