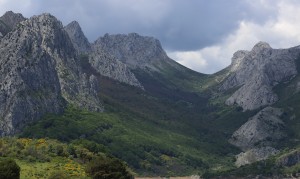 This exciting trip to the wild landscapes of the Castilian plains, the upper Duero Valley and the stunning Picos de Europa will take you through some of the most spectacular scenery to be found anywhere in the Iberian peninsula, if not Europe, and by combining these different habitats at the peak of the breeding season, each with a wealth of wild flowers and butterflies as well as a wide diversity of birdlife, we can enjoy some of the very best opportunities for birding in Spain. So, prepare for a remarkable birding bonanza.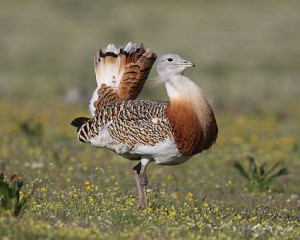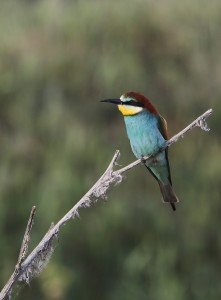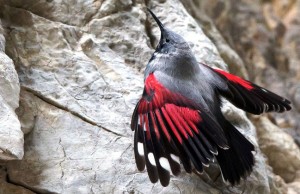 Day 1 We depart Gatwick at 11.40 on a Vueling flight to Oviedo on the Asturian coast, where we arrive at 14.40 and drive south to Benavente, for a three night stay at the fabulous four star Parador de Benavente, a converted sixteenth century castle amid gardens overlooking the Órbigo valley, rated as "Very Good" on Tripadvisor. Dinner and overnight at the Parador.
Days 2 & 3 We have two full days to explore the nearby plains of Castile and the upper reaches of the beautiful Duero Valley which is the border with Portugal. The plains are home to one of the world's largest concentrations of Great Bustards as well as a whole host of steppe species including Little Bustard, White Stork, Montagu's Harrier, Lesser Kestrel, Black-bellied Sandgrouse, Stone Curlew, Little Owl, Calandra Lark, Tawny Pipit, Southern Grey Shrike, Black-eared Wheatear and Rock Sparrow. On top of all this, there are also numerous saline lakes offering even more possibilities like Black-winged Stilt, Avocet, Cattle Egret, Spoonbill, Marsh Harrier and Gull-billed and Whiskered Terns. Meanwhile, the cliffs and gorges of the remote upper Duero valley offer nest sites for the shy Black Stork as well as raptors such as Griffon and Egyptian Vultures, Golden, Short-toed and Bonelli's Eagles, Black and Red Kites and Peregrine, while other good birds here include Alpine Swift, Thekla Lark, Woodlark, Red-rumped Swallow, Crag Martin, Blue Rock Thrush, Dartford Warbler, Hoopoe, Bee-eater, Golden Oriole, Azure-winged Magpie, Spotless Starling, Woodchat Shrike and Rock Bunting. Wow, what a feast! Dinners and overnights at the Parador.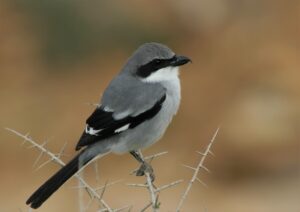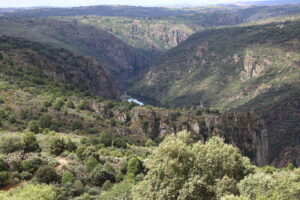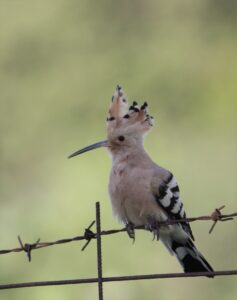 Day 4 We leave Benavente and take a scenic drive north into the wild and dramatic mountains of the Picos de Europa where Capercaillie, Chamois, Pine Marten, Wild Boar, Wild Cat, Wolves and even Bears still roam free! Journey's end is the highly acclaimed three star Hotel del Oso in the village of Camaleño in the heart of this fantastic national park. We have the pleasure of four nights at this traditional stone and timber-built hotel which includes complimentary drinks with dinner and is rated as "Excellent" on Tripadvisor. Dinner and overnight at Hotel del Oso.
Days 5 to 7 Our hotel is not far from the Fuente De cable car with the longest single span cable in Europe (1.86 miles) which will whisk us quickly up to almost 6000 feet, where we can easily look for high altitude species such as Lammergeier, Water Pipit, Alpine Accentor, Black Redstart, Rock Thrush, Red-billed and Alpine Choughs, Snow Finch and even Wallcreeper, which can often be seen on the boulders at eye level! We will also spend time in the wooded valleys where we can look out for Booted Eagle, Honey Buzzard, Black and Middle Spotted Woodpeckers, Tree Pipit, Dipper, Pied and Spotted Flycatchers, Red-backed Shrike, Bonelli's Warbler, Iberian Chiffchaff, Firecrest, Short-toed Treecreeper, Crested Tit and Citril Finch. Dinners and overnights at Hotel del Oso.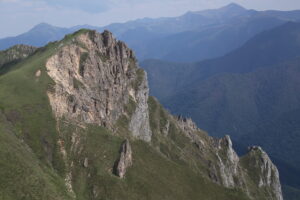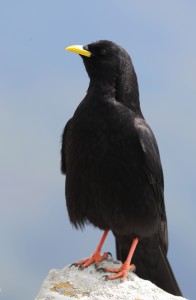 Day 8 We leave the Picos on a scenic drive back to the airport for a return flight home with Vueling at 15.15, with memories of top quality bird sightings amid stunning surroundings.
Cost £1695        Waiting list only.            Single supplement: £195            Deposit: £600
Transfers between the Nottingham area and Gatwick can be arranged at an extra cost if required.
What the price includes:
Return flights from Gatwick to Oviedo with Vueling, all ground transport in Spain, seven nights' half board en-suite accommodation, with complimentary drinks with dinner at the Hotel del Oso, at least one return cable car ride (weather permitting) and the services of your guide.