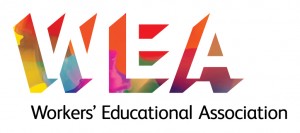 I regularly lead courses for the WEA in and around the Nottingham/Derby areas. My next course will be:-
Matlock branch; Discover Your Local Patch, on Tuesday mornings, commencing on 3rd November at Joseph Whitworth Centre, DE4 2EQ, 10am – 1pm. Subsequent meetings will all be from 10am to 1pm as follows; 10th November, at Carr Vale Nature Reserve, S44 6GA , 17th November, at Allestree Park, DE22 2EU , 24th November at Cromford Canal, DE4 3RQ , 1st December, at Linacre Reservoirs, S42 7JW, 8th December, at Ogston Reservoir, DE55 6FN

and 15th December, at Carsington Water, DE4 4DD.