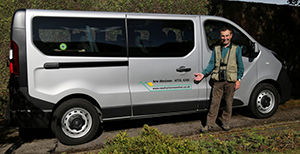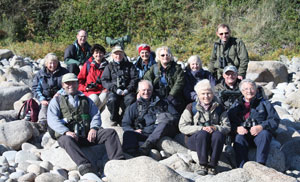 I regularly lead birdwatching outings, courses and holidays. So, widen your birdwatching with New Horizons.
* Twenty one years in the business
* Air holidays CAA protected (ATOL 6266)
* Total financial protection
* Guaranteed no surcharges
* Carefully selected accommodation
* Small friendly groups
* Impressive sightings
* Private outings can be arranged
* Gift vouchers available
* No wonder repeat bookings are the norm
* Why pay more?
All the flight-inclusive holidays on this website are operated by New Horizons Wildlife Tours Ltd. (Registered in England no. 8824597. Registered office; 370-374 Nottingham Road, Newthorpe, NG16 2ED) and are financially protected by the ATOL scheme. When you pay you will be issued with an ATOL Certificate. Please check that everything you booked (flights, hotels and other services) is listed on it. Please see our booking conditions for further information, or for more information about financial protection and the ATOL certificate go to www.atol.org.uk/ATOLCertificate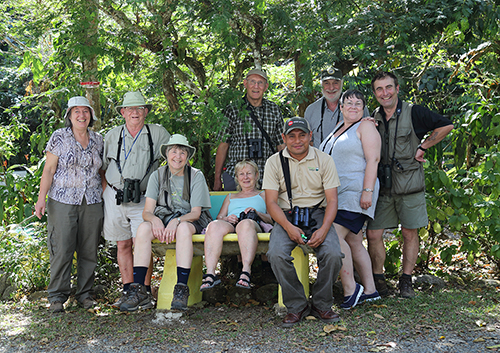 New Horizons
in Argentina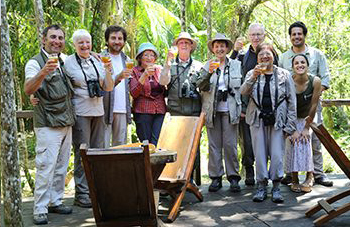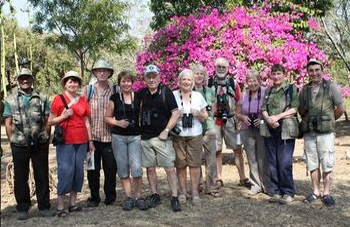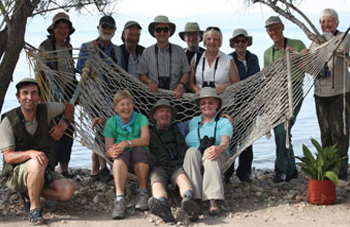 New Horizons
in Spitsbergen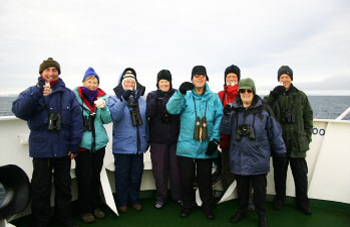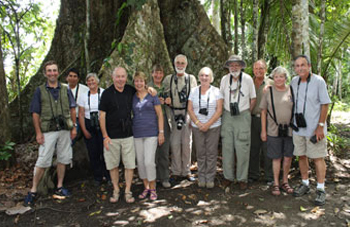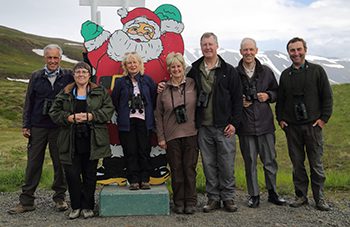 "Great company and well organised trip. To see 100 birds in a wet Autumn week was fabulous – thanks Chris."
Diana ~ Tyneside
"Thank you very much for a lovely afternoon yesterday. It's great to be back doing some birding again."
Corinne ~ Farnsfield
"What a trip!!! I know Africa is full of incredible destinations, but I can't imagine anything more glorious than Botswana. Thank you for making it happen. It was a lifer trip, and I have lifer photos to show for it. My best images I've ever done, so I'm VERY happy about that."
Leslie ~ California
"Thanks for a superb report. I have just relived the holiday."
Jean ~ Ruddington
"I hope to get on more walks in 2020. I also wanted to thank you for helping me open my eyes and ears!"
Ruth ~ Milford
"Thanks for all the great holidays!"
Anne & John ~ Lambley
"Dear Chris, very many thanks for running the Swedish holiday so magnificently well. I thoroughly enjoyed it all."
Helen ~ Fakenham
"A brilliant three days with our U3A friends. Great birdwatching thanks Chris. Enjoyed everything about it. Lovely hotel and food. Don't think you could have improved this trip."
Graham ~ West Bridgford
"The trip was wonderful and well organised. We are still getting flashbacks of the great things we saw. Thanks for the trip."
Andrew & Heather ~ Nottingham
"Excellent trip report, thank you!! Great memory of an amazing sequence of unusual birds! You and Juan Carlos did a superb job! We look forward to seeing you in Ulan Bator!!"
Ian ~ Sydney
"I thoroughly enjoyed this trip. It worked well because it was possible to be flexible according to the weather eg fitting in the castle visit. I thought the hotel was excellent – comfortable, friendly and the food was good. I enjoyed the company. I was pleased to have the photographic opportunities with the Puffins and the White-tailed Eagles and the Otter. Thank you."
Ann ~ Clifton
"Thanks a lot, Chris. I really enjoyed the trip and think it was really excellent!!"
Lynda ~ West Bridgford
"Thanks for a great trip."
Alan ~ Virginia
"Thank you for the trip report. It was fabulous and brought back many good memories! And for me, Christopher, your sense of humor was an added bonus. Priceless! So thanks again for a fabulous trip. I'll never forget it."
Robert ~ Oregon
"All together a very good trip. Many thanks."
Peter ~ West Bridgford
"A great achievement Chris. We have been with you since 2004 and have learnt a lot from you and have been to some lovely places. You've usually got the balance just right and we've enjoyed them all."
Chris & John ~ West Bridgford
"Congratulations Chris on your 20th anniversary! Thanks for the many years of great bird watching. Here's to many more."
Mary ~ East Leake
"Thank you from both of us and congratulations on 20 successful years. We hope to help make the next 20 years as good!!"
Ron & Lynne ~ Cotgrave
Congratulations on the 20th anniversary of New Horizons. We have enjoyed all the holidays with you, and hope to have more in the future."
Ann & Steve ~ Long Eaton
"Thank you Chris, your excellent leadership made this by far the best birdlife tour I have been on."
Denise ~ Clevedon
"It was just a perfect adventure and  we look forward to travelling with you again soon."
Gus & Cindy ~ Texas
"I would just like to thank you for a wonderful holiday. We saw so much in 5 days. The companionship was excellent and we had some great laughs!"
Claire ~ Matlock
"Dear Chris, just to say many thanks for organising a brilliant holiday."
Indira – Liverpool
"Another good trip with a leader whose ability to spot birds never ceases to amaze."
Pam ~ Woodborough
"Many thanks for a wonderful holiday in Sri Lanka."
Christine & David ~ Mickleover
"The Galapagos trip was fantastic!"
Doreen ~ Nottingham
"We just wanted to say once again what a great time we had. We cannot remember having a trip where we have seen so many quality birds in such large numbers and often in perfect light. On top of this you produced so many 'star' birds. We really appreciate all your hard work and expertise and of course your company."
John & Lynne ~ Nottingham
"Thank you for all your expert guidance."
Alan & Linda ~ Bingham
"What a service. I had not even finished unpacking when your report came through! Yet another excellent trip and I came away a happy man."
Mike ~ Warsash
"We would both like to thank you again for a very well organised trip, with some fabulous wildlife and scenery seen in Costa Rica."
Brian & Margaret ~ Ilkeston
"The whole trip was great and there were no aspects that I thought could be improved. Thanks for a fascinating few days in a beautiful area."
Andrew ~ Nottingham
"I really liked the informal but well-organised nature of the trip – looking forward to the next one already!"
Paul ~ Southampton
"Wow, where to start; The birds which just sat so they could be seen, the whale trip, the geological sights, the perfect evenings at Lake Myvatn…Thanks Chris for all your hard work driving, spotting all the birds, animals and your comprehensive itinerary that covered all aspects that Iceland had to offer. The good weather and great travelling companions made this one of the best holidays I have had."
Diane ~ Nottingham
"Best wildlife tour we have been on to date."
Christine & David ~ Mickleover
"Thanks Chris, really enjoyed your company as well as your expertise; it was full on but great fun and very interesting; would do it again."
Kate ~ Matlock
"Thanks again for a great holiday with some truly magical moments. We really appreciate your hard work, expertise, company and above all your sense of humour."
John & Lynne ~ Nottingham
"We had a brilliant holiday. We saw 212 birds, 30 of which were endemic, 50 butterflies, 18 mammals (including Leopard), and many reptiles. It was a wonderful trip which could not be improved."
Brian & Margaret ~ Ilkeston
"We greatly enjoyed our trip with you. Thank you for the hard work you put in."
John & Marion ~ Burton Joyce
"Great trip, good company. The small group made seeing all the birds easier."
Lynda ~ Norwich
"Yet another superbly enjoyable trip which was skillfully led and organised. Also, excellent company with good humour. Many thanks again."
Mike ~ Warsash
"Just to say a thank you for a lovely few days, it was a really good break."
Corinne ~ Farnsfield
"A great trip with some lovely birds."
Chris & John ~ West Bridgford
"Thanks for a most enjoyable trip and some excellent birding."
Mike & Pauline ~ Whatstandwell
"This was the perfect trip – comfortable transport, good guides and some great birds, scenery and comfortable accommodation."
John ~ Beeston
"This was an excellent programme in all respects. Congratulations Chris."
Pat & Terry ~ Arnold
"Many thanks for all your brilliant driving, spotting and help with bird identification and songs. The hotel was also very good and comfortable."
Heather ~ Gainsborough
"Another wonderful trip with so many birds, all in different locations, plus good company with plenty of laughs."
Diane ~ Nottingham
"Many many thanks for some superb birding."
Mike ~ Radcliffe on Trent
"I really did enjoy the trip Chris and you have made a full-time 'convert' to the bird watching fraternity by making the trip such a stimulating and rewarding experience. It was the best Xmas present I have had from my wife in years!"
David ~ Edinburgh
"We really enjoyed birding with you this year and are looking forward to doing so again."
Shaun & Cindy ~ New Jersey
"I thought your leadership, Chris, was excellent and professionally conducted at all times. I was so pleased to see so many different birds, some rare, and so many at close range. I look forward to being able to join you again."
Bridget ~ Hereford
"The trip was highly enjoyable for me. All my objectives were achieved. The 'sampler' style of the trip allowed us to get a glimpse of India, its birds, tigers, and to see one of the world wonders. All for an attractive price that allowed me to add the travel from USA and still feel I received value for money. I don't have words to express how grateful I am for the wonderful birthday celebration."
Alberto ~ Missouri
"It was a memorable and worthwhile trip. I enjoyed your company and that of your compatriots."
Paul ~ Idaho
"Another all round birding trip with various reserves, all having different birds, along with the group of friends all having a great time."
Diane ~ Nottingham
"As usual I really enjoyed the way in which you lead these trips and find the birds for us – and have a bit of a laugh along the way too! The trip was very well organised, the hotels were really good (I loved their 'rustic' and rather quirky style – a real taste of rural Spain) and the scenery in both locations was superb."
Paul ~ Southampton
"Pat and I had a fabulous time with you in England and Scotland and I really enjoyed reliving the birding while processing my photos."
Pat & Suzie ~ Texas
"Most of what I know about birds has come from you."
Mike ~ Matlock
"Very enjoyable trip. Thanks for all your efforts and patience to ensure we all saw the most important species."
Gay ~ Arnold
"Thank you Chris. I really enjoyed the session."
John ~ Bulcote
"Thanks Chris, a great day and the most birds I've seen at one time."
Graham ~ Gamston
"Many thanks for another fantastic trip leaving memories to last a lifetime."
Pam ~ Woodborough
"Looking forward to lots more birding in 2020."
Rita ~ Arnold
"Thank you for finding all the birds."
Iris & Bob ~ West Bridgford
"Many thanks for the report. I always enjoy reading them…….and again many years later!"
Janet ~ Honiton
"A very well organised and professionally led trip (as always) and a great guesthouse."
Paul – Topsham
"My Galapagos trip exceeded all my expectations. The organisation was excellent, the small group friendly, my life on board comfortable with an excellent crew."
Cherry ~ Kimberley
"This is a holiday that I have dreamed of doing for a very long time and it did not disappoint. Your organised itinerary was excellent and we saw a great selection of islands and wildlife."
Lynne ~ Cotgrave
"Thank you very much for saying you could refund my deposit for the Mull trip. I did not expect that but am of course very pleased that this is possible. Such an offer, I feel, reflects the kind of company that New Horizons is."
Marion ~ Clevedon
"Your photos were great, especially of the Short-eared Owl. Thank you."
Eve ~ London
"Thank you for a lovely trip to Hungary."
Janet ~ Honiton
"'Marvellous Mull' exceeded expectations!"
Pam ~ Woodborough
"Thanks again Chris – another great trip."
Jim ~ Woodborough
"Thanks for a very memorable trip. I saw 49 lifers."
Sue ~ New Jersey
"Thank you for showing me the many beauties of England and Scotland, and helping me see so many birds. Over 80 were life birds for me. Also, thanks for helping me over those treacherous rocks on our way to see the Puffins."
Nancy ~ New Jersey
"Congratulations on your 20 years in the bird watching business. I am so pleased I attended your WEA course all those years ago where I learnt so much. Since then I have been able to continue increasing my knowledge and enjoyment through your Wednesday and Friday trips, and with the U3A visits and holidays. Thank you."
Iris & Bob ~ West Bridgford
"Best wishes on 20 years of great wildlife trips!
Marilyn & Howard ~ Market Drayton
"10's of countries, 1000's of birds, hundreds of happy birders! Thank you."
Jan & Rab ~ West Bridgford
"Thank you for a very enjoyable year of birding – looking forward to 2019!"
Rita ~ Arnold
"Thanks for the happy holidays!"
Jim ~ Woodborough
"Congratulations Chris. I've had many a happy birdwalk with you and hope for many more."
Janet ~ Honiton
"This was a fantastic holiday from start to finish. Thank you for getting us there!"
Lynne & Ron ~ Cotgrave
"You are an awesome guide and I really enjoyed the past two and a half weeks despite the weather!"
Deb ~ Texas
"Another fantastic trip; weather, variety of birds and scenery, plus of course the lovely people on the trip with plenty of laughs and enjoyment."
Diane ~ Nottingham
"Once again thank you for a great holiday and trip report – still can't believe we have finally seen a Harpy!"
Lynne & Ron ~ Cotgrave

"Thanks again for a great trip with wonderful people."
Michael ~ Texas
"I was extremely impressed with your ornithological knowledge and enthusiasm, and amazed how you could identify birds so far away."
Charmaine ~ Clevedon
"Brilliant birding with 49 lifers out of 123 species seen in wonderful varied scenery and habitats. It was a great balance of intensive birding with opportunities to relax and socialise. Your stamina, observational and identification skills are outstanding Chris."
Jim ~ Woodborough
"Wow! I thought I was going on a bird watching holiday which turned into an adventure experience. Thanks Chris for another fantastic experience with great bird sightings."
Diane ~ Nottingham
"A great combination of birding and leisure."
Peter & Deb ~ Canterbury
"Thanks for a great trip to Sri Lanka."
Rob & Marilyn ~ Aston on Trent
"Thank you for the excellent trip to Greece."
Bob & Iris ~ West Bridgford
"Many thanks for a splendid trip and a birthday I will never forget."
David ~ Clifton
"It was an amazing trip. I have so many wonderful memories of holidays I have spent with you."
Lesley ~ Farndon
"It was a wonderful trip, full of magical moments."
Pam ~ Woodborough

"A wonderful experience to visit the most northern part of the UK and see such a spectacle of birds."
Rita ~ Arnold
"Many many thanks for the super visit to the Solway Firth last week, it was really superb in every way, as usual."
Mike ~ Warsash

I enjoyed the tour, especially the banter. I would certainly have no hesitation in joining one of your future trips. You were not slow in having a good laugh and finding the birds."
Maurice ~ Gillingham
"Thanks for a super few days, that hotel was a real find! Think the second day was one of the best birding days I have ever experienced!"
Terry ~ Arnold
"Many thanks for organising an excellent break. I'll certainly be keeping an eye on your website for future trips."
Andy ~ Croydon
"Everything went seemlessly to plan the entire trip and can't thank you enough for all your recommendations and planning for us – not exaggerating when we say it was a 10/10 trip."
Jan & John ~ Pavenham
"What an absolutely amazing trip, Chris. You are giving some wonderful memories to the people with you."
Jim ~ Woodborough
"Thanks for another great year's birding!"
Rita ~ Arnold
"Thanks for a lovely birding holiday with brilliant food and really good company as well as the many interesting birds we saw."
Jean ~ Radcliffe on Trent
"Thank you, we had a really enjoyable break down on the Somerset Levels, with lots of brilliant birds. Here's to the next time."
Ann & John ~ Stapleford
"What a great trip, great birds, great food, great people. We really enjoyed ourselves."
Janel & Michael ~ Texas
"I have now seen 201 'lifers' in my 36 trips with New Horizons. As usual the birding, organisation and accommodation were all excellent. I am already looking forward to my next trip with you!"
John ~ Beeston
"We would both like to thank you for organising the recent trip to Southern India and the Andaman Islands which went without any hitches. We all saw how disorganised India still is, with red tape in abundance. How you managed to sort out such a well-organised and trouble free-trip to such a chaotic country on your own was quite astonishing."
Brian & Margaret ~ Ilkeston
"Thanks very much for the trip. I enjoyed birdwatching in places I hadn't visited before, and the company of your friendly group. I liked the varied sites and you showed us a great variety of birds."
John ~ Chilwell
"As always, the holidays are excellent value – they never fail!"
Pauline ~ Arnold
"Thanks for another superb weekend. The Priory is such a lovely venue – when do we go again?"
Dorothy ~ Mickleover
"Thank you so much for an enjoyable and successful trip – all down to your expertise and pre-visit to know exactly where things were." 
Joy ~ Bakewell
"Thank you for all your hard work to give us such a good holiday. I am thrilled with the birds we saw, heard and learned about. On my return, I'm left on a high with the enjoyment of this trip."
Kay ~ Clevedon
"Thank you for an excellent trip which we greatly enjoyed. It was lovely to be part of rural Spain. The itinerary was very good, the scenery wonderful and the bird list amazing. The Wryneck and Wallcreeper were top of the list but there were many close contenders. Thanks again for all your hard work."
John & Marion ~ Burton Joyce
"The whole experience was just amazing."
Jean ~ Ruddington
"Mongolia exceeded my expectations – another great trip."
Pam ~ Woodborough
"I really appreciated the luxury of ample photographic opportunities which you encouraged — there was such an easiness about it all, it was really delightful. I'll keep my eyes on your future destinations, and keep my passport ready for new stamps!"
Leslie ~ California
"Another great trip with friends, plenty of laughs, good weather, and of course, some interesting birds."
Diane ~ Nottingham
"A thoroughly enjoyable birding trip."
Alan ~ Weston Super Mare
"Many thanks for the Panama card – it was one of our favourite holidays."
Lynne & Ron ~ Cotgrave