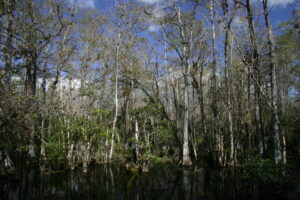 A diversity of sub-tropical habitats and proximity to the Caribbean, offering a vital first landfall to millions of spring migrant birds from Central and South America, make the 'Sunshine State' of Florida the fifth most species rich in the United States and the richest east of the Mississippi River, with a bird list of over 500 species, including restricted local specialities like Roseate Spoonbill, Swallow-tailed and Snail Kites, Short-tailed Hawk, Crested Caracara, White-crowned Pigeon, White-winged Dove, Mangrove Cuckoo, Grey Kingbird, Black-whiskered Vireo, Shiny Cowbird, the quirky Limpkin and Anhinga, the bizarre Black Skimmer and the endemic Florida Scrub Jay. Florida is also home to seven woodpeckers, including the rare Red-cockaded, eleven different herons and egrets, in a range of sizes from the tiny Least Bittern to the Great Blue Heron, a dazzling variety of colourful warblers and the highest concentration of iconic Bald Eagles in the lower 48 states, while the state bird is the Northern Mockingbird. Besides all these amazingly tame and approachable birds, offering unrivalled photo-opportunities, there is a wealth of other wildlife, such as thousands of American Alligators and much rarer American Crocodiles, the secretive Florida Panther and the wonderful West Indian Manatee.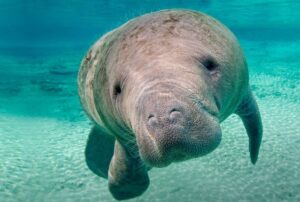 Along this fantastic journey we shall enjoy spectacular wildlife sightings from the purpose built boardwalks and wildlife driveways at the top sites of the Great Florida Birding Trail like 'Ding' Darling National Wildlife Refuge, the Corkscrew Swamp Sanctuary, the Big Cypress National Preserve, and of course, the world famous Everglades National Park, a UNESCO World Heritage Site and wetland of international importance. So, pack your optics and let's hit the trail!
Day 1 We depart Heathrow airport on a morning British Airways flight to Miami where we arrive at 3.35pm and transfer to The Fairway Inn in Florida City.
Day 2 We have a full day in the nearby world famous Everglades National Park where boardwalks like the Anhinga Trail are a photographer's paradise offering point blanks views of alligators and numerous birds like Black-crowned and Yellow-crowned Night Herons, Great Blue, Little Blue and Green Herons, Snowy Egret, Double-crested Cormorant and Red-winged Blackbird. Islands of sub-tropical forest known as hammocks, are home to White-crowned Pigeon, Barred Owl, Great Crested Flycatcher and Black-whiskered Vireo, plus more warblers, while other targets include Tricoloured Heron, Roseate Spoonbill, Short-tailed Hawk, Swallow-tailed Kite, Mangrove Cuckoo, Shiny Cowbird, Northern Mockingbird, Eastern Towhee and the rare American Crocodile. Overnight back in Florida City.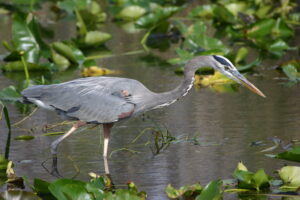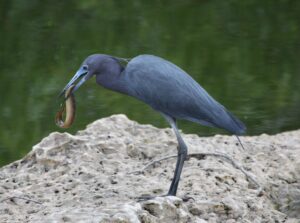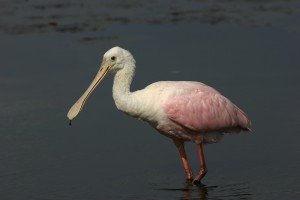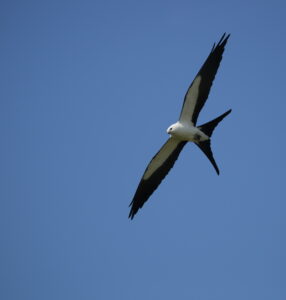 Day 3 We head northwest via a scenic route across the 'river of grass', with stops along the way in the Big Cypress National Preserve, home to a wide variety of water birds, songbirds and raptors including Osprey and the majestic Bald Eagle. Overnight at The Fairways Inn of Naples, near Bonita Springs, where we shall be based for three nights.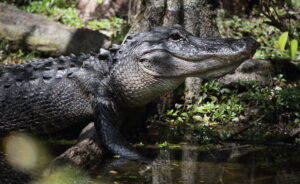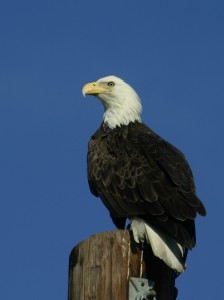 Day 4 We have a full day on Sanibel Island at the famous 'Ding' Darling National Wildlife Refuge, one of the finest in the whole country, with a bird list of almost 300 species, where the easy birding makes it another top spot on the Great Florida Birding Trail. Potential sightings include Pied-billed Grebe, Blue-winged Teal, American White Pelican, Reddish Egret, Black-necked Stilt, Semi-palmated Plover, Spotted Sandpiper, Marbled Godwit, Greater Yellowlegs, Willett, American Kestrel, American Coot, Least Tern, Grey Catbird and Boat-tailed Grackle. Overnight near Bonita Springs.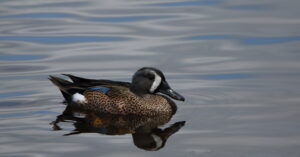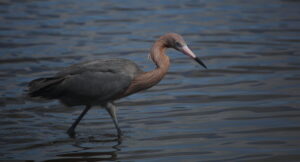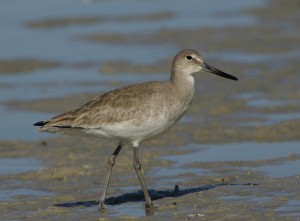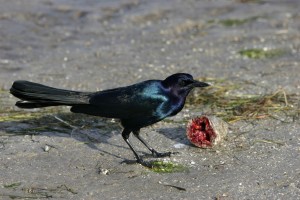 Day 5 We have a full day in the nearby Corkscrew Swamp Sanctuary, another gem along the 'trail', with a bird list of over 200 species. The reserve is run by the Audubon Society, the US equivalent of the RSPB, conserving the largest remaining stand of old growth Bald Cypress swamp on the continent! The fabulous boardwalk through this rare habitat offers another face to face experience with a wealth of confiding wildlife including Raccoons and birds like Red-shouldered Hawk, Mourning Dove, Common Ground Dove, Ruby-throated Hummingbird, Belted Kingfisher, Red-bellied, Downy and Pileated Woodpeckers, Yellow-bellied Sapsucker, Tree Swallow, Tufted Titmouse, Blue-grey Gnatcatcher, American Goldfinch, Common Grackle, Painted Bunting, Palm and Yellow-rumped Warblers and plenty more. Overnight near Bonita Springs.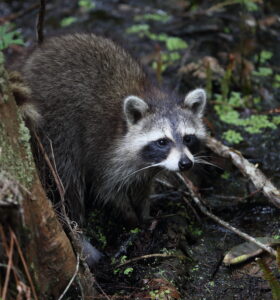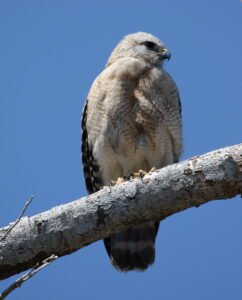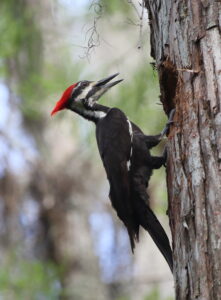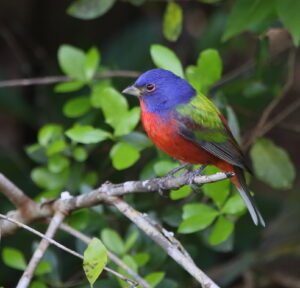 Day 6 We head north and spend the day in the Babcock-Webb Wildlife Management Area where the mix of pinewoods, prairies and marshes offers a great range of woodland, grassland and wetland birds including Northern Bobwhite, Great Horned and Burrowing Owls, Loggerhead Shrike, Eastern Meadowlark, Eastern Bluebird, Brown Thrasher and Pine Warbler. The area is also the best place in southwest Florida to find three pinewood specialities; Brown-headed Nuthatch, Bachman's Sparrow and the rare Red-cockaded Woodpecker. Overnight at the Holiday Inn Express Hotel in nearby Port Charlotte.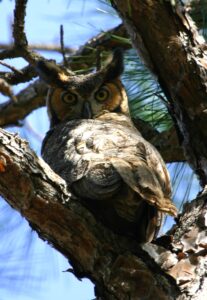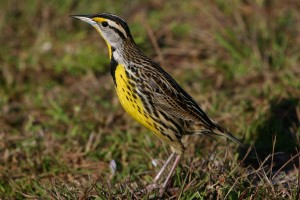 Day 7 We head north to Oscar Scherer State Park, home to one of the densest populations of rare Florida Scrub Jays, which are so tame they may actually come and perch on your head! Meanwhile plenty of migrating warblers can also 'drop in' and we may also find a large Gopher Tortoise or a confiding Armadillo. We can also visit the nearby Myakka River State Park, one of the largest in the state, with a 7 mile scenic drive through shady hammocks, festooned with hanging epiphytes, plus a tree top walkway and a 70 foot tower with an "awesome" view of the wetlands, forest and prairie, where new birds could include Wood Duck, Killdeer, Red-headed Woodpecker, Northern Flicker, Northern Harrier, Northern Parula and Common Yellowthroat. From here we return to our base in Port Charlotte for a second night here.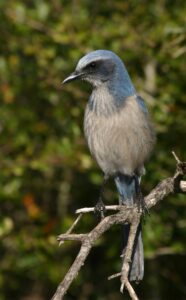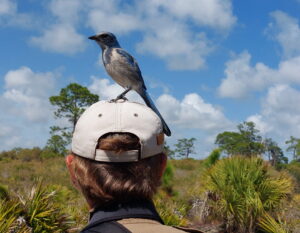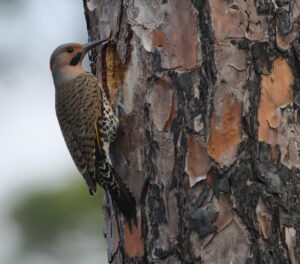 Day 8 We head east to Hickory Hammock, home to Barred, Barn, Screech, Burrowing and Great Horned Owls as well as Wild Turkey, Crested Caracara, Carolina Wren, White-eyed Vireo, Northern Cardinal and Chipping Sparrow, while a drive through the nearby prairies offers another chance for Burrowing Owl as well as other grassland birds like Sandhill Crane and Grasshopper Sparrow. From here we head a short way south for an overnight stay at the Days Inn in Taylor Creek, near Okeechobee, Florida's largest lake.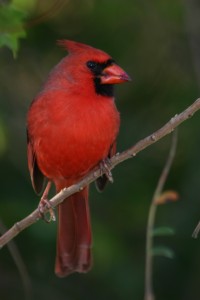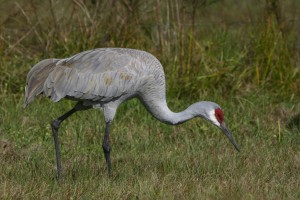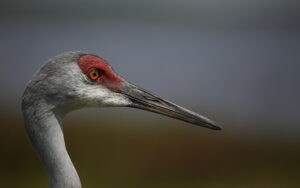 Day 9 We head south to the amazing Wakodahatchee Wetlands, a must see gem, as the boardwalk offers unbelievable views of colonies of nesting Anhingas, Wood Storks, herons and egrets, plus birds like Mottled Duck, Black-bellied Whistling Duck, Sora, Least Bittern, Glossy and White Ibises, Purple Martin, the rainbow coloured American Purple Gallinule, the exquisite Blue Jay and many more. Large Green Iguanas and four species of turtle are also possible; Red-eared Slider, Florida Red-bellied Turtle, Florida Softshell and Florida Cooter. Time permitting we can also visit the nearby equally fabulous Green Cay Wetlands or the Loxahatchee National Wildlife Refuge, another premier site on the Great Florida Birding Trail with a bird list of over 250 species including specialities like Limpkin, King Rail and Snail Kite. Overnight at the Hilton Garden Inn in nearby Boca Raton.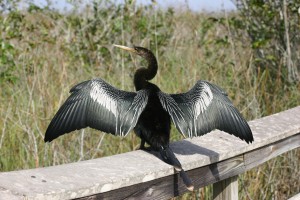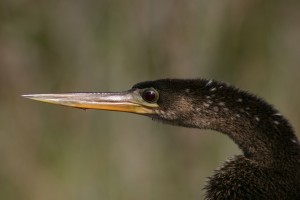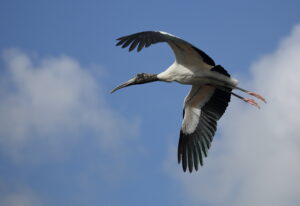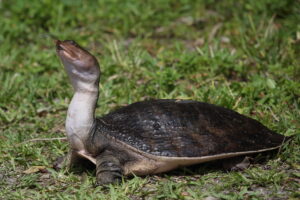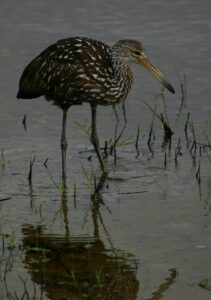 Day 10 This morning we visit Brian Piccolo Park, where the sports fields are one of the best sites in Florida to see several pairs of Burrowing Owls at remarkably close range! From here it is a short drive back to Miami airport to check in for a late afternoon British Airways flight back to Heathrow. Dinner and overnight in flight.
Day 11 We arrive at Heathrow airport at 06.40 this morning.
Cost; £2975        Single supplement; £680          Deposit; £800
What the price includes:
Return flights from London Heathrow to Miami with British Airways, nine nights' bed and breakfast accommodation, all transport in Florida, all reserve entry fees, wildlife checklist and the services of your guide.
Additional information:
The flight time to Miami is 9 hours 45 minutes and the return flight is 8 hours 30 minutes.
To visit the USA, British citizens must apply on line for an ESTA (Electronic System for Travel Authorisation). This is valid for two years and costs about £40.
It is advisable to be vaccinated against Tetanus. There is little or no risk of Malaria.
In Florida in March, temperatures range from 18 – 26°C, and so the average is 22°C. There is a 19% chance of rain each day, with about 1.6 times the amount of rain we get in the UK in March.
We shall be staying in five comfortable accommodations, all with "very good" reviews on Trip Advisor.
The tour involves easy walks, with excellent photo-opportunities and we can hope to see around 150 bird species in addition to some very special mammals, reptiles, butterflies and dragonflies like the lovely Giant Swallowtail and Halloween Pennant.