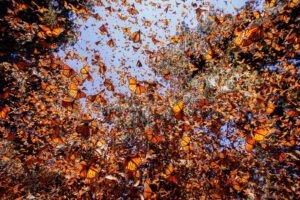 This remarkable adventure offers a unique opportunity to combine intimate encounters with some of nature's largest and smallest creatures; majestic Monarch Butterflies in their millions and magnificent Grey Whales at arm's length!
We begin in the cool forested mountains of central Mexico at around 9000 feet, where the Monarchs congregate each winter in spectacular numbers. Estimates range from 60 million to one billion butterflies! To get here they will have flown up to three thousand miles from as far north as Canada! How they all find their way to the same area is a mystery but they arrive each November, with peak numbers in January and February, forming such dense clusters that tree branches actually bend under the sheer weight of so many butterflies, even though each one weighs less than a gram! As the cool morning air warms up the clusters 'come to life' in an amazing frenetic fluttering blizzard with clearly audible wing beats! This has to be one of nature's most wonderful phenomena. Little wonder that this area is a UNESCO World Heritage Site. The region also offers the possibility of several endemic bird species like the striking Red Warbler and Blue Mockingbird.
Next stop is Mexico's Baja California peninsula, the second longest in the world, measuring almost 800 miles from north to south. With boundless desert colonised by cacti as tall as trees, a mountainous spine rising to over 10,000 feet and over 2500 miles of rugged coastline, this "Untamed Peninsula", with stunning vistas at every turn, is one of the wildest places on earth! The region is home to a rich biodiversity with a variety of land, sea and shorebirds, including six endemics; Cape Pygmy Owl, San Lucas Robin, Grey Thrasher, Belding's Yellowthroat, Baird's Junco and the tiny Xantus's Hummingbird. Along the shore live Northern Elephant Seals, California Sea Lions and endemic Guadalupe Fur Seals, while nowhere else on earth has such a large and varied population of whales as the Sea of Cortez, described by Jacques Cousteau as "the largest living aquarium in the world!" Here it is possible to see Blue, Humpback, Fin, Sperm, Killer, Pygmy Killer, Minke, Bryde's, Sei and Short-finned Pilot Whales, as well as hundreds of Bottle-nosed, Long-beaked and Pacific White-sided Dolphins! Meanwhile the Baja coast is the end point for the longest migration of any mammal, where 36 ton Grey Whales congregate after a 6000 mile journey from the Bering Sea to give birth to their calves. These 'friendly whales' voluntarily seek close encounters with people and may look you in the eye while you stroke them! Enjoying wildlife doesn't get any better than this and you will never forget such a momentous experience! But it doesn't stop here as we also have the chance to swim with sea lions and the awesome Whale Shark, which is the world's largest fish, growing up to 40 feet long and weighing 20 tons! No wonder 'Baja' is a paradise for nature lovers seeking the tranquillity of one of the world's most beautiful desert landscapes, combined with the excitement of a close encounter with a hefty Whale Shark or a 50 foot Grey Whale!
If I had to pick just one trip from the New Horizons schedule, this would be it, without a doubt! Even non-birding partners will love it!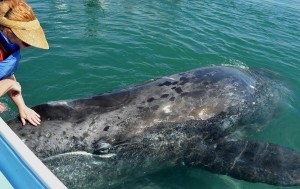 Day 1 We depart Heathrow airport on an early afternoon flight to Mexico City with British Airways (to be confirmed). We arrive in Mexico City this evening and transfer to a nearby hotel. Dinner and overnight at a hotel near the airport.
Day 2 We have a taxi ride of about three hours to a lovely base in Macheros, with time to explore the lodge grounds, the sleepy rural village and adjacent forest. Our award winning family run lodge, rated an unsurpassable "5, Excellent" on Trip Advisor, is the ideal base, being so close to the most magical of all the butterfly reserves, and our stay here will help to support the local people and their desire to conserve this remarkable forest. Dinner and overnight at Cerro Pelón Butterfly B & B.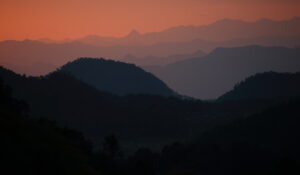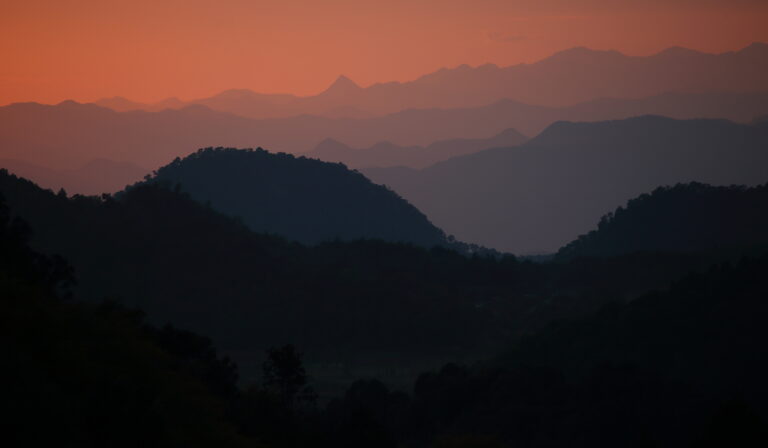 Day 3 We visit the nearby Cerro Pelón Monarch Butterfly Sanctuary, just a five minute stroll from our base, where we can either hike to the butterflies on foot or take the easier option of being led on horseback for part of the way (no riding experience required). As well as all the butterflies, we may see birds like White-eared Hummingbird, Brown-backed Solitaire, Yellow-eyed Junco, Bullock's Oriole and Black-headed Grosbeaks, which can actually stomach the poisonous Monarchs, plus endemics like Bumblebee Hummingbird, Russet Nightingale-Thrush, Blue Mockingbird and Green-striped Brushfinch. We should also see a dazzling variety of wintering warblers including Nashville, Tennessee, Wilson's, Townsend's, MacGillivray's, Hermit, Orange-crowned and Yellow-rumped. Dinner and overnight at Cerro Pelón Butterfly B & B.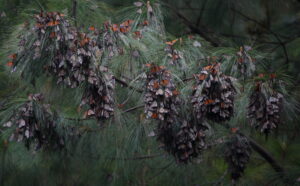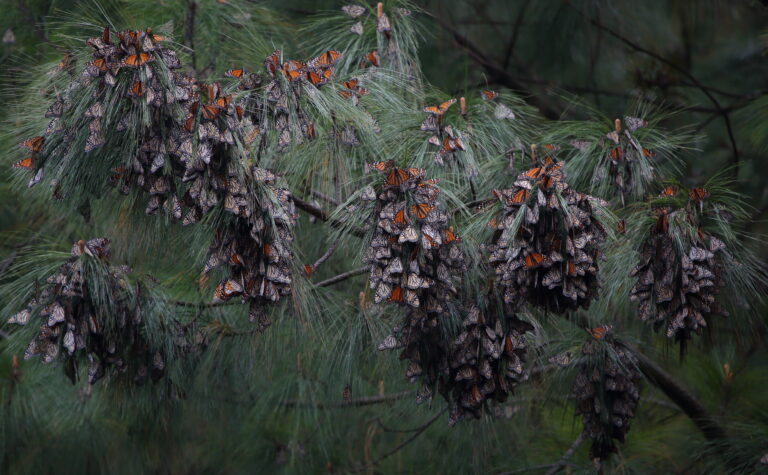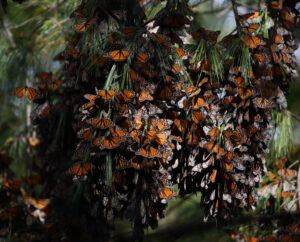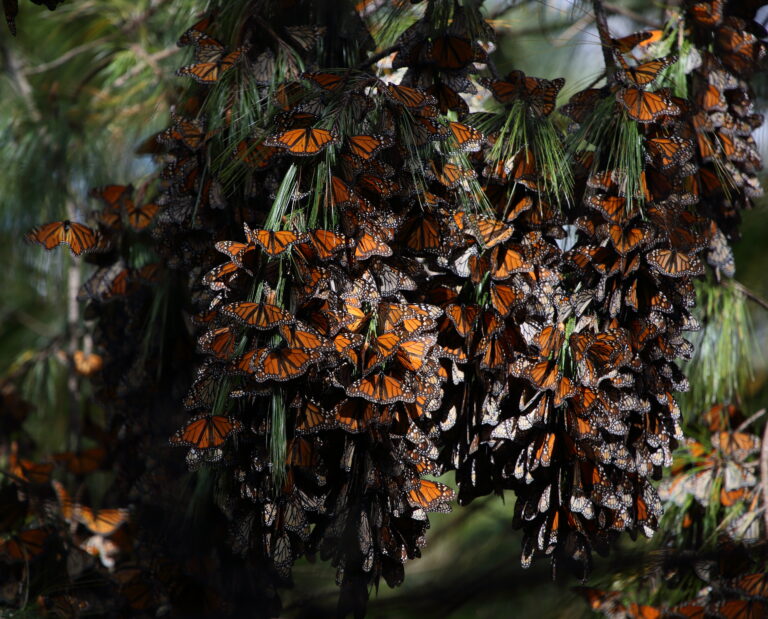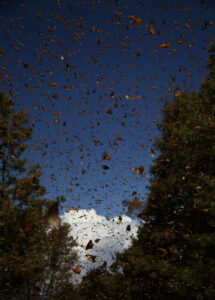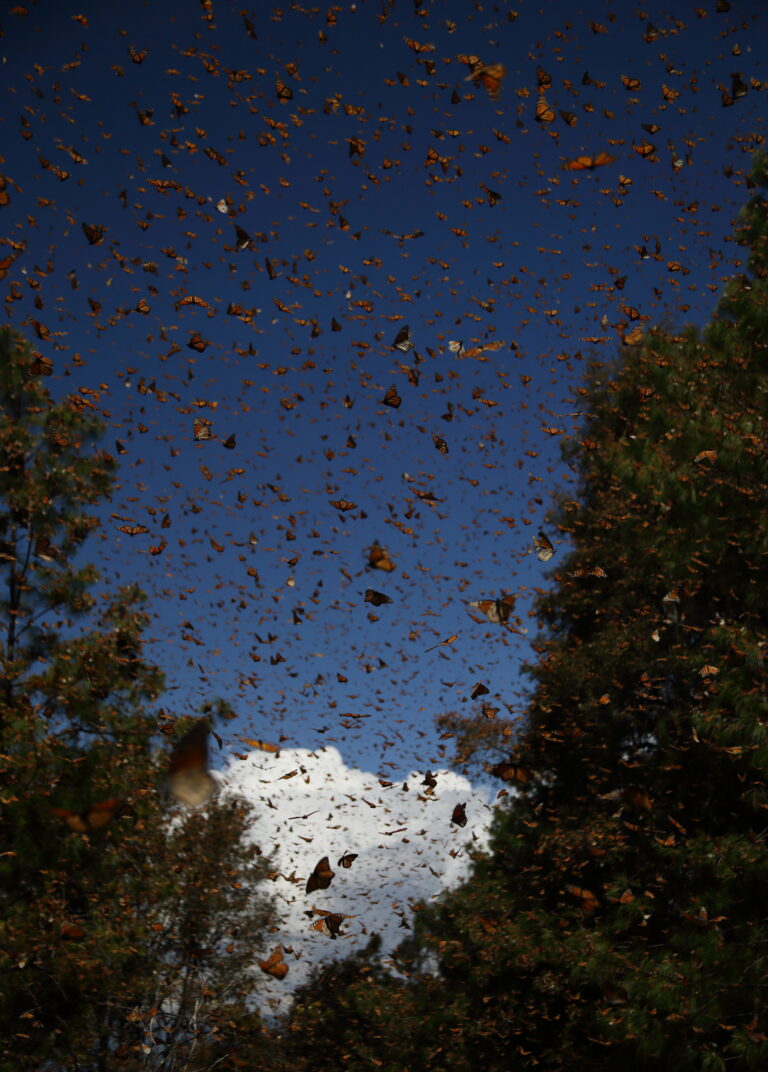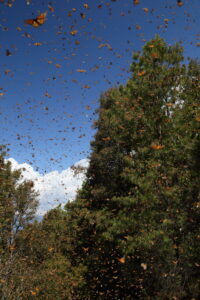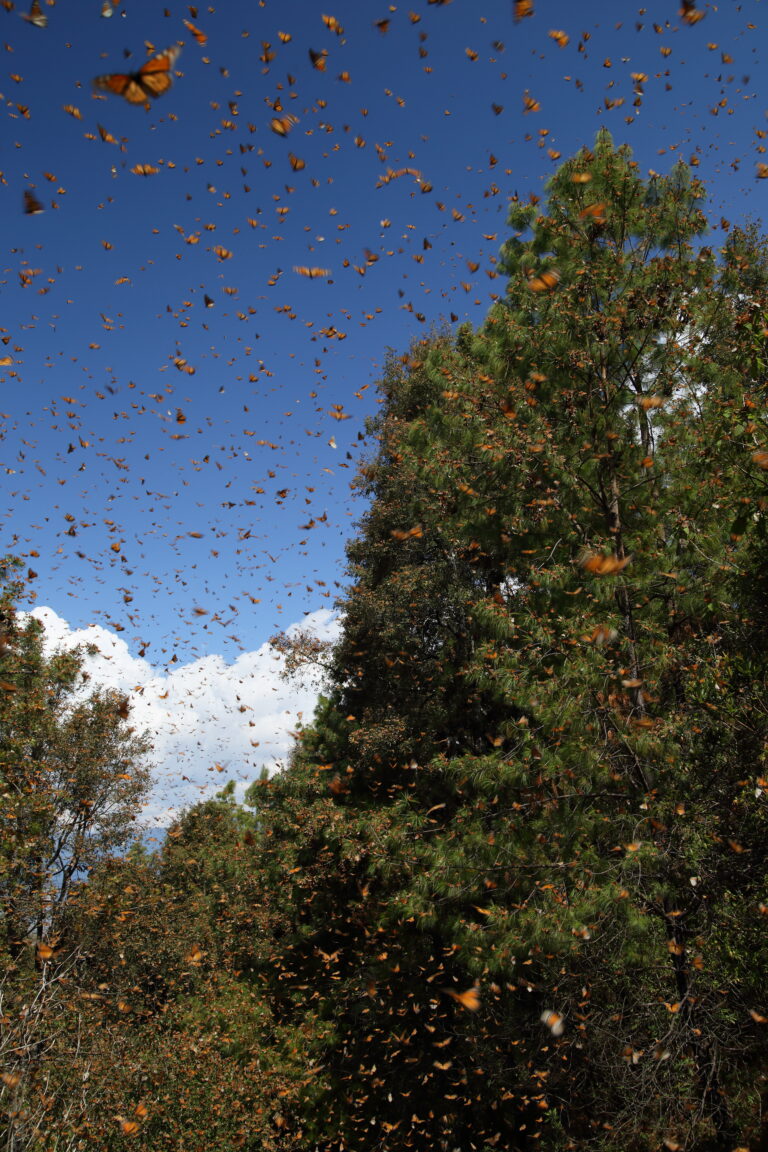 Day 4 We have a full day to explore another fabulous butterfly sanctuary within the biosphere reserve, on horseback for part of the way, where we should also see more new birds like Golden-crowned and Ruby-crowned Kinglets, Slate-throated Redstart, Hepatic Tanager and the endemic Grey-barred Wren, Red Warbler and Striped Sparrow. The choice of today's sanctuary will depend on the advice of our hosts, as the butterfly congregations can vary from year to year. Dinner and overnight at Cerro Pelón Butterfly B & B.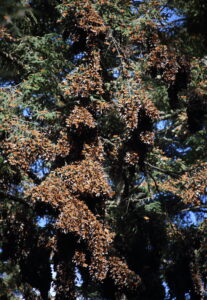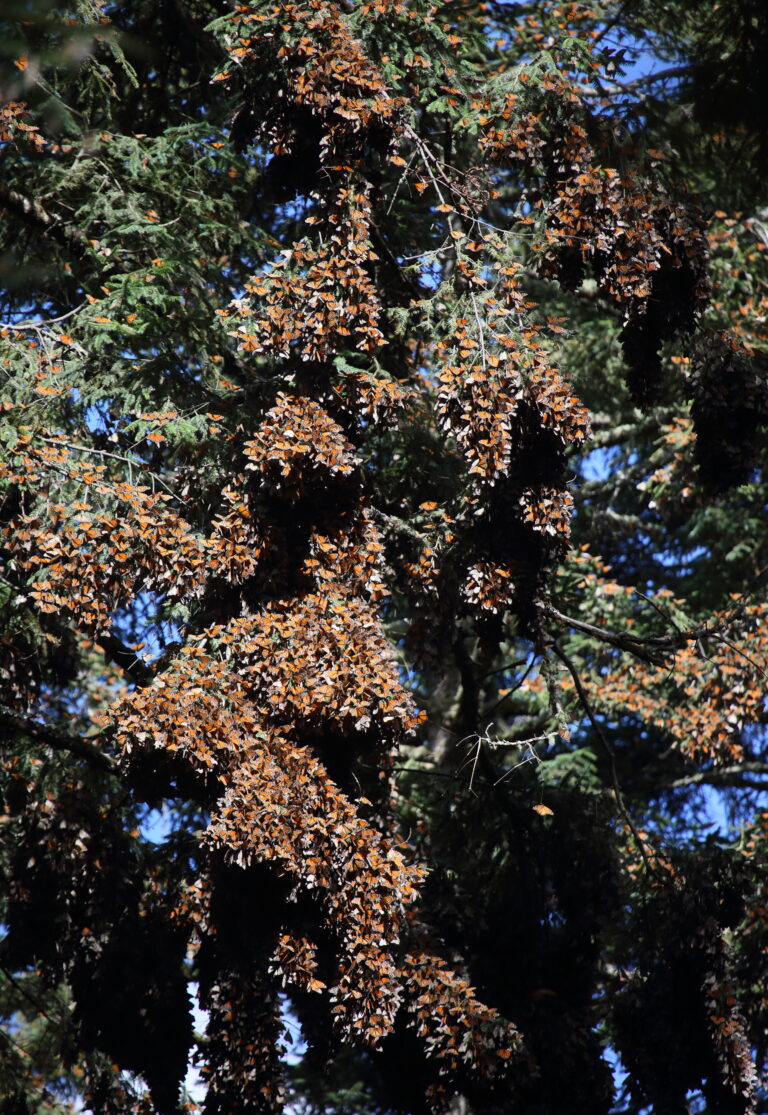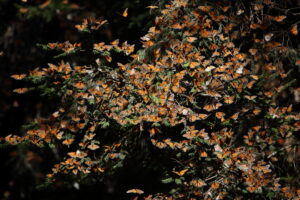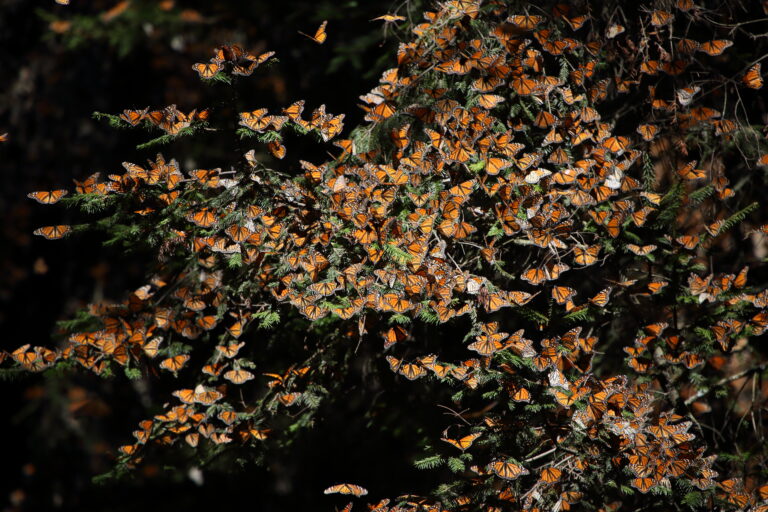 Day 5 We have the luxury of a full day to explore the nearby Cerro Pelón Monarch Butterfly Sanctuary, this time on foot with a local guide, to search for local birds like Mexican Violetear, Rivoli's Hummingbird, Acorn Woodpecker, Vermilion, Tufted, Pine and Cordilleran Flycatchers, Cassin's Kingbird, Bewick's Wren, Curve-billed Thrasher, American Robin, Black-headed and Pine Siskins, Canyon and Spotted Towhees, Western Tanager, the exotic Grey Silky Flycatcher, the scarlet House Finch and the elusive Mountain Trogon, as well as any of the other local specialities we may have missed on previous days amid all the butterflies. Dinner and overnight at Cerro Pelón Butterfly B & B.
Day 6 We have a leisurely morning at the lodge before returning to Mexico City for an afternoon domestic flight to La Paz beside the Sea of Cortez in Baja California, where we meet a local guide and transfer to the top ranking hotel in La Paz, earning another "Excellent" on Trip Advisor. Dinner in a local restaurant and overnight at Hotel Catedral.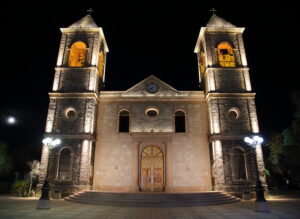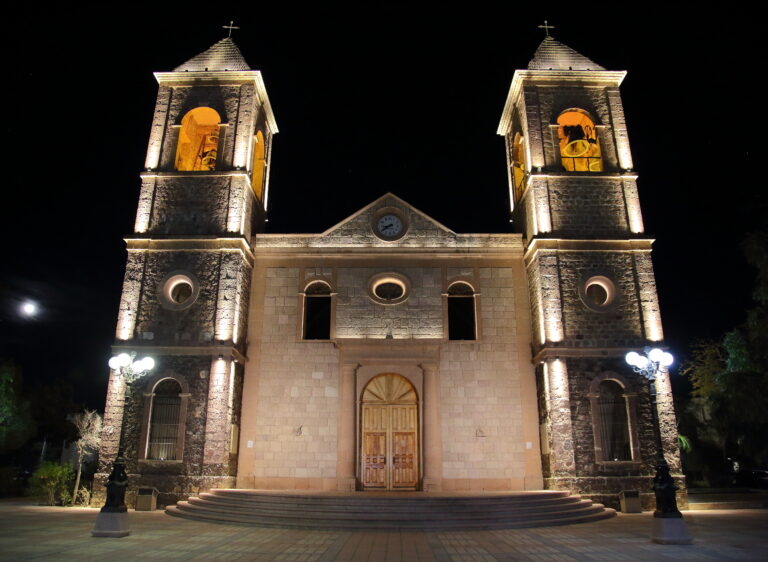 Day 7 Our Baja adventure begins with a stroll in the desert on the edge of town, on the lookout for local specialities like Greater Roadrunner, Zone-tailed and Red-tailed Hawks, Ash-throated Flycatcher, Violet-green Swallow, California Gnatcatcher, Cactus and Canyon Wrens, Black-throated and Lark Sparrows and Green-tailed Towhee.
Back in town, we collect our equipment (wet suits, masks and fins) for those wanting to swim and snorkel with sea lions and Whale Sharks! From here a boat will take us into the Sea of Cortez for a magical two night stay on Isla Espiritu Santo, an idyllic 'desert island' and UNESCO World Heritage Site. The Sea of Cortez is one of the world's greatest places for marine life with 39% of the world's marine mammal species, a third of all the world's marine cetaceans, and 891 species of fish, making it an absolute bird magnet! On the way to the island we pass close by a colony of around 600 pairs of Magnificent Frigatebirds in San Gabriel Bay where we may find other birds such as Great Blue Heron and Yellow-crowned Night Heron.
We arrive at our safari style camp, with walk in tents and real beds, right on the beach, in time for a sumptuous lunch, while Brown Pelicans dive into the bay. This afternoon we can explore this wonderful island and meet some of the local bird life like Least and Spotted Sandpipers, Snowy Plover, American Oystercatcher, Yellow-footed Gull and the lovely little Verdin. Other options include swimming, snorkelling, kayaking, paddle boarding or just relaxing amid a sea of tranquillity. Back at camp, we can enjoy a 'happy hour' while watching a gorgeous sunset. With no light pollution, this is the perfect place for marvelling at the billions of stars and the Milky Way scattered across the inky black sky, while listening to the waves gently lapping on the beach with a strange phosphorescent twinkle. Dinner and overnight at Camp Cecil de la Isla.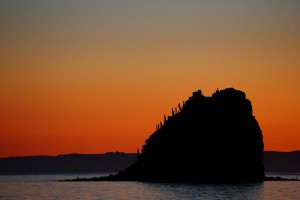 Day 8 This morning we take the boat to the rocky outcrops of Los Islotes, home to a colony of Blue-footed and Brown Boobies and California Sea Lions, where we have the option to join the playful sea lion pups in the water (additional information below).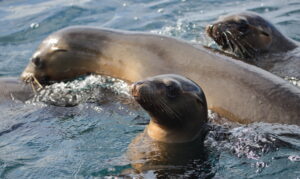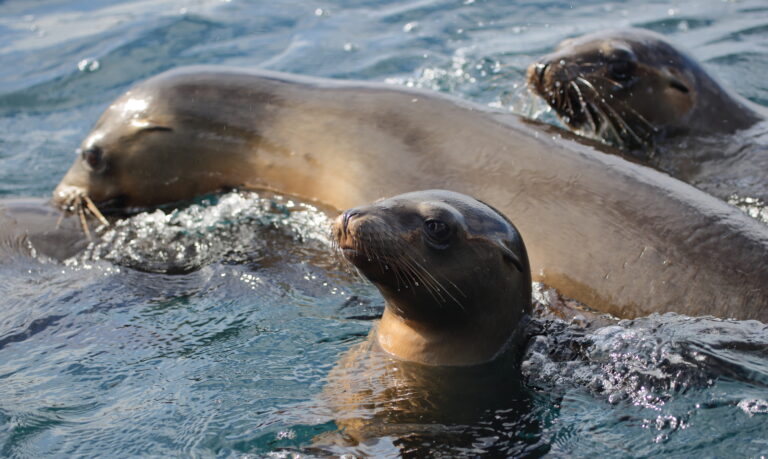 Next we visit the nearby mangroves, home to the delightfully handsome Mangrove Warbler.
This afternoon we sail out into the Sea of Cortez in search of the abundant sea life here including whales, dolphins, seabirds like Black and Least Storm Petrels, Black-vented Shearwater, Brandt's Cormorant and Caspian and Royal Terns, plus acrobatic Flying Mobula Rays!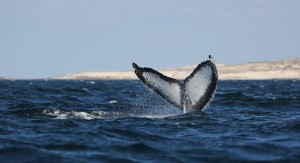 We end a great day with another 'happy hour' on the beach at sunset and maybe we will be joined by the endemic Ring-tailed Cat, also known as a Babisuri. Dinner and overnight at Camp Cecil de la Isla.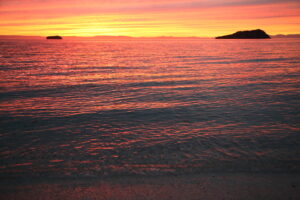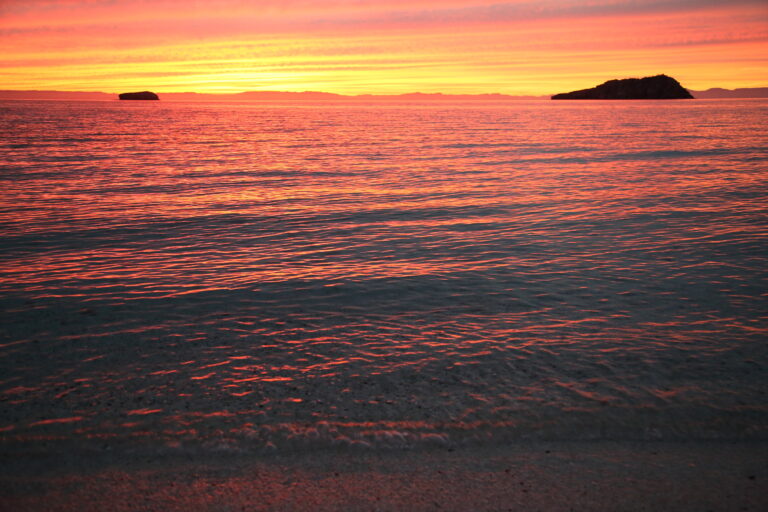 Day 9 We leave our island paradise and sail back to the mainland, while keeping a lookout for more whales, dolphins and seabirds. In the Bay of La Paz, not far offshore, we have a close encounter with the Whale Sharks, which regularly feed on plankton here (additional information below).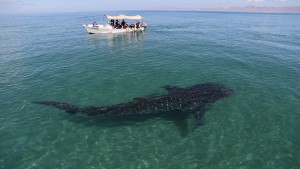 After this awesome 'bucket list' experience, we return to La Paz, dry off and check into the Hotel Catedral once more. After lunch we visit the Ecoparque, not far from town where the pools teem with a wealth of waterbirds such as Least Grebe, Blue-winged, Green-winged and Cinnamon Teal, Lesser Scaup, Ruddy Duck, Black-bellied Whistling Duck, American Coot and White-faced Ibis, plus numerous waders like Kildeer, Black-necked Stilt and Long-billed Dowitcher. Besides the waterbirds, other sightings here can include Common Ground Dove, American Pipit, Black Phoebe, Yellow Warbler, Red-winged Blackbird and Savannah and White-crowned Sparrows. Dinner in a local restaurant and overnight at Hotel Catedral.
Day 10 Leaving La Paz, we drive north through a seemingly endless desert of magnificent tall Cardon Cacti, many of which are used as perches by Crested Caracaras, American Kestrels, Gila and Ladder-backed Woodpeckers, Gilded Flickers, Northern Mockingbirds, Hooded Orioles and Loggerhead Shrikes.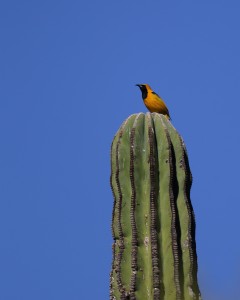 We break the journey north with a visit to Puerto Chale on the shores of Magdalena Bay and head out onto the lagoon in a small boat called a Panga with a picnic lunch along the way. With beautiful mangroves, sandy shores and sand dune islands sheltering a large shallow lagoon where the Grey Whales come to have their 16 foot long calves, this is one of the most important ecosystems on the Pacific coast of North America! The Grey Whales are famously friendly and seem to relish being petted by people! What an amazing prospect (additional information below).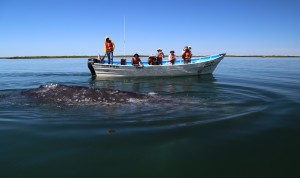 Continuing our journey north, we reach Puerto San Carlos, also on the shores of Magdalena Bay where our base for the next two nights is Las Villas Mar y Arena (The Sea & Sand Villas) a small beachfront hotel with rustic style cabins overlooking the bay with "Very Good" reviews on Trip Advisor. Dinner and overnight at Las Villas Mar y Arena.
Day 11 We head north to Puerto Lopez Mateos for a full day in a Panga on the sheltered lagoon. As well as the exhilarating spectacle of Grey Whales, with luck literally at arm's length, we can also search the bay for birds like Black Brant, Tricoloured Heron, Reddish and Snowy Egrets, White Ibis, American White Pelican, Northern Harrier, Osprey, Western and Black-necked Grebes, Wilson's and Semi-palmated Plovers, Long-billed Curlew, Western Sandpiper, Greater Yellowlegs, Marbled Godwit, Willett, Western, California, Heermann's and Glaucous-winged Gulls, Forster's Tern and Belted Kingfisher, as well as Coyotes and Long-eared Jack Rabbits. Dinner and overnight at Las Villas Mar y Arena.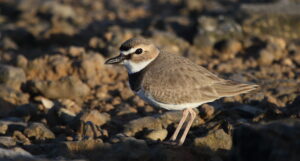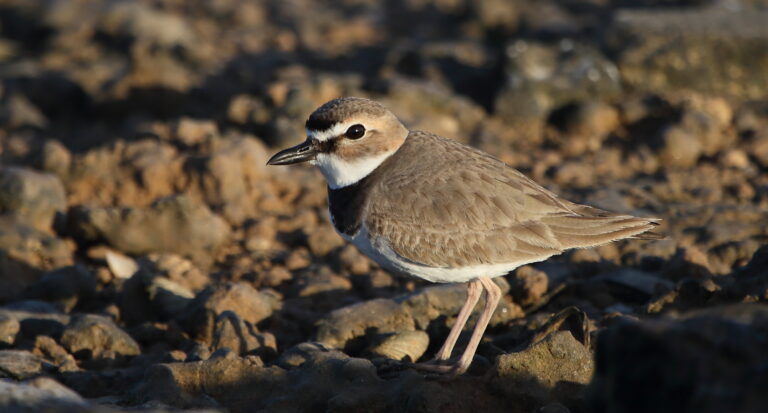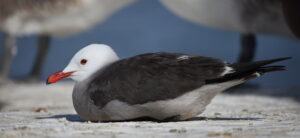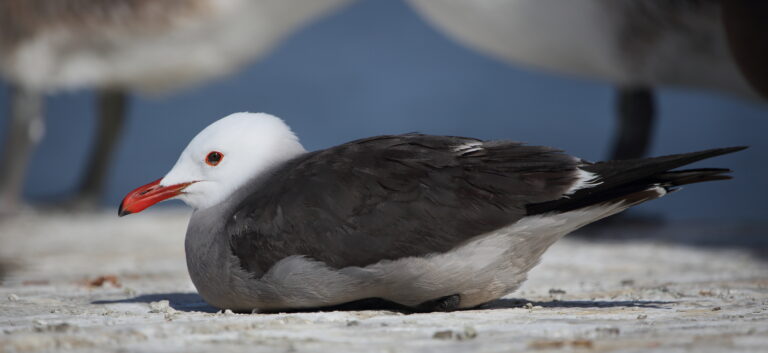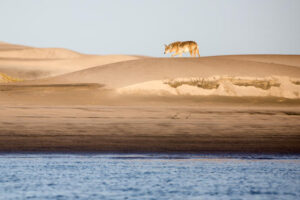 Day 12 We drive south through the desert to Los Colibris Casitas (The Little Hummingbird Houses) earning yet another "5, Excellent" on Trip Advisor. This fabulous hotel, overlooking a palm grove oasis near Todos Santos on the Tropic of Cancer, has stunning views of the Pacific Ocean, where the pristine beach stretches for 70 miles! With its eighteenth century Spanish colonial architecture, Todos Santos is described by the Lonely Planet guide as "one of the most appealing towns in all of Baja and maybe even all of Mexico"! After lunch in this quaint town, we explore the coastal lagoon in front of our hotel in search of the endemic Belding's Yellowthroat, as well as a variety of waterbirds like Pied-billed Grebe, American Wigeon, Redhead, Ring-necked Duck, Green and Little Blue Herons and Bonaparte's Gull. We can also search the palm oasis for local specialities such as Costa's Hummingbird, Western Scrub Jay, Blue-grey Gnatcatcher, Lesser Goldfinch, Northern Cardinal, Blue Grosbeak and Lark Bunting as well as the endemic Xantus's Hummingbird and Grey Thrasher, with the possibility of Lesser Nighthawks as dusk approaches. Dinner and overnight at Los Colibris Casitas.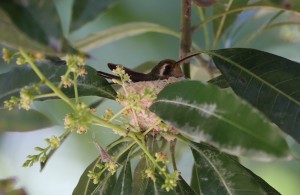 Day 13 We head inland to the Sierra de La Laguna Biosphere Reserve for a full day exploring this beautiful and remote mountainous area, where we may find birds such as Harris's Hawk, California Quail, Band-tailed Pigeon, Grey, Bell's and Warbling Vireos, Pacific-slope and Grey Flycatchers, White-breasted Nuthatch, Oak Titmouse, Black-and-white and Black-throated Grey Warblers, Phainopepla, California Towhee and the endemic Cape Pygmy Owl and San Lucas Robin. Dinner and overnight at Los Colibris Casitas.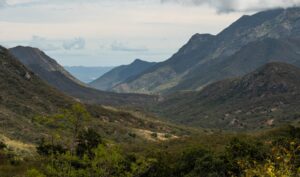 Day 14 After a final morning birding the coastal desert near Todos Santos we head south to San José del Cabo for a two night stay at the lovely El Encanto Inn, with "Very Good" reviews on Trip Advisor. Dinner and overnight at El Encanto Inn.
Day 15 We visit the nearby Río San José estuary, one of the top birding sites in Baja, attracting a wealth of waterbirds like Neotropic Cormorant, Least Bittern, Wood Stork, Virginia and Sora Rails, American Avocet, Laughing Gull and Northern Waterthrush. Dinner and overnight at El Encanto Inn.
Day 16 This morning, we transfer to the nearby airport, say adios to our local guide and check in for an afternoon domestic flight to Mexico City, where we connect with a late evening flight to Heathrow with British Airways (to be confirmed). Dinner and overnight in flight.
Day 17 At the end of a fabulous journey, packed with amazing highlights, we arrive back in Heathrow early this afternoon.
Cost; £5925
Single supplement; £575
Deposit; £1500
What the price includes:
Return flights from London Heathrow to Baja California, via Mexico City, with British Airways and Volaris (to be confirmed), fifteen nights' full board accommodation, all road and water transport in Mexico, all activities and reserve entry fees, daily 'happy hour' with complimentary drinks for each night in camp, wildlife checklist and the services of your guides.
Additional information:
At the Sea Lion colony visitors cannot land on the rocks and must follow the safety briefing of the guides with respect to how to interact safely with the Sea Lions.
Swimming with Whale Sharks is highly regulated, with the following protocols; all boat operators are licensed and must display an ID banner, while private vessels are prohibited from approaching the sharks. No more than 14 small boats are allowed in the protected area at any one time and each boat is limited to a three hour visit. Boats must not obstruct or hinder the path of the sharks. Only five swimmers are allowed with a shark at any one time. Any sun screen worn by swimmers must be biodegradable. Only free diving or snorkelling are allowed, not scuba diving, and swims are limited to thirty minutes. Licence fees help to protect Mexico's wildlife.
In Magdalena Bay, a limited number of operators are licensed to use small motorised boats, taking up to seven people. The boats do not chase the whales and simply switch off the engine and wait for the whales to approach, seeking interactions with people. Time with the whales is limited, no one is allowed in the water and the guides must update their training annually, while licence fees help to protect Mexico's wildlife.
The flight time to Mexico City is 12 hours and the onward flight to Baja California is 2 hours 20 minutes. The return flight to Mexico City is 2 hours 15 minutes and the onward flight to Heathrow takes 10 hours 5 minutes.
A visa is not required for British citizens to visit Mexico.
It is advisable to be vaccinated against Hepatitis A, Tetanus and Typhoid. There is little or no risk of Malaria.
In the 'butterfly area' of Mexico in February, about 2.25 inches of rain falls, which is slightly more than we get in the UK in February, with a 14% chance of rain each day. Temperatures range from 8 – 24°C, and so the average is 16°C. The climate of Baja California in February is dry with little or no rain. Temperatures range from 14 – 23°C, and so the average is 18.5°C.
We shall be staying in six comfortable accommodations, often in secluded mountain or coastal locations, with little time spent travelling on most days. The tour involves easy walks with excellent photo-opportunities and we can hope to see around 150 bird species in addition to several very special mammals and one hell of a fish!