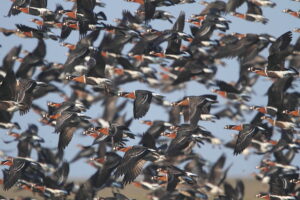 Bulgaria's Black Sea coast is ranked number twenty in the top thirty birding sites in Europe, with some very exciting birding, and this visit coincides with the peak influx of Red-breasted Geese, when virtually the entire world population comes here from Arctic Russia in their tens of thousands! This spectacular assembly also includes White-fronted Geese and a few rarer Bean Geese and exceedingly rare Lesser Whitefronts, plus a large array of other waterfowl, including Bewick's and Whooper Swans, Ruddy Shelduck, Ferruginous and White-headed Ducks, Smew, Black-throated Diver, Red-necked, Black-necked and Slavonian Grebes, White and Dalmatian Pelicans and Pygmy Cormorant. Other wetland birds here include Bittern, Water Pipit, Moustached Warbler and Penduline and Bearded Tits. Offshore we may see Yelkouan Shearwater, and even Pallas's Gull from central Asia is possible! Exploring the varied habitats of the hinterland, we should also find an assortment of exciting birds like Black, Grey-headed, Syrian, Middle Spotted and Lesser Spotted Woodpeckers and large flocks of Calandra Larks, plus Sombre Tit, Short-toed Treecreeper, Great Grey Shrike, Brambling, Hawfinch and Corn and Cirl Buntings. On top of all this there are also plenty of raptors such as White-tailed Eagle, Hen Harrier, Long-legged and Rough-legged Buzzards, Goshawk, Merlin, Saker Falcon and Long-eared, Short-eared and Eagle Owls, so prepare for an outstanding trip list which should amount to well over 120 species!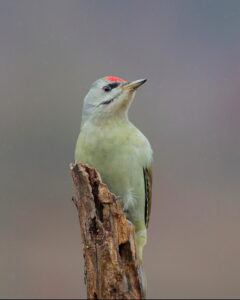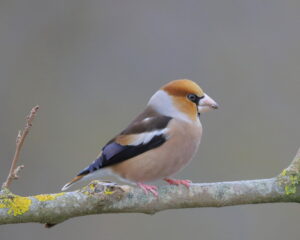 We fly with Austrian Airlines from London Heathrow, via Vienna, to Varna on the coast, where we meet a local English-speaking guide and driver, for a short transfer north along the coast to a small family-run hotel, for a five night stay near Lake Durankulak, just a few miles short of the Romanian border. This is the ideal base for exploring this bird-rich area, but as the movements of the geese can vary from year to year according to the weather and availability of food, we will keep the itinerary flexible for now, so we may need to cross the border into Romania or relocate to other wetlands further south on the Bulgarian coast. Whatever happens, we return to Varna at the end of this fabulous trip, for the return flights home with an enviable list of great sightings.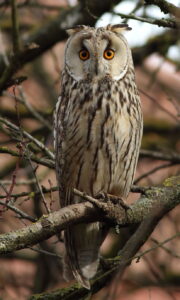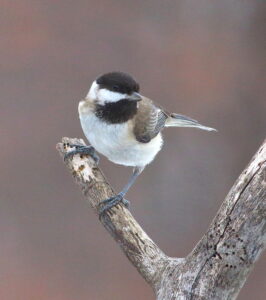 Cost £1595      Deposit: £500   Single supplement: £100
What the price includes:
Return flights with Austrian Airlines from London Heathrow, via Vienna, to Varna, all ground transport in Bulgaria (and Romania if we go there), five nights' full board en-suite accommodation in a small mid-range family-run hotel, all excursions and reserve entry fees, bird checklist and the services of your guides.